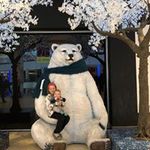 Chantelle
Melville, Saskatchewan · From January 2018
I am quirky, fun, and loud. I love my family and I consider my close friends part of my family.
Happily married 🎉
October 13, 2018


I earned a badge!
1661 days ago
First Look
A wedding first look is a beautiful photo of the couple seeing each other for the first time. You gave our community a beautiful first look by sharing the first picture of the day!

I started a discussion
1661 days ago
1 pt
How to pick a dj
How do you pick a DJ if you have never heard them or been to an event they have played at?