Amber
Caledonia, Ontario · From February 2017
Grew up in multiple countries.
Happily married 🎉
July 21, 2018


I earned a badge!
1440 days ago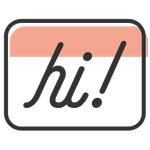 Break the Ice
We were hoping to hear what you had to say! You've broken the ice by sharing your thoughts in your very first discussion. We can't wait to see where the conversation goes.

I started a discussion
1440 days ago
1 pt
Where to buy lingerie
Hi ladies, I'm trying to find a few stores where I can buy lingerie in the Hamilton/Burlington area. Any suggestions on where to go? I'm new to the area. (I'm looking for something to wear that night because my dress already has a built in bra)

I earned a badge!
1520 days ago
Hot Streak
Hot streak! You can't get enough of the WeddingWire community, can you? Thanks for being a loyal community member and visiting us 5 days in a row.

I started a discussion
1684 days ago
1 pt