Jessica
Toronto, Ontario · From November 2016
Happily married 🎉
June 30, 2019

I started a discussion
1311 days ago
1 pt
Day of coordinator?!
To have a wedding coordinator or to not have? What do you think? I have a decorator, but a lot of friends have told me that getting the coordinator was a life saver so I am thinking of getting one. What are your thoughts? Are they worth it?
I earned a badge!
1562 days ago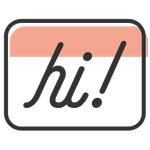 Break the Ice
We were hoping to hear what you had to say! You've broken the ice by sharing your thoughts in your very first discussion. We can't wait to see where the conversation goes.
I started a discussion
1562 days ago
1 pt