Carly
'Milton', Ontario · From October 2016
Happily married 🎉
August 19, 2022

I participated in Lauren's discussion
488 days ago
3 pt
I started a discussion
612 days ago
1 pt
Wedding Timeline
Hi everyone! I was hoping for a little help with our wedding timeline and how to fill space throughout the reception. Cocktail hour finishes at 5:00pm so hoping to have everyone seated by 5:15. The problem is our first dance is at 8:45 which is the...
I earned a badge!
622 days ago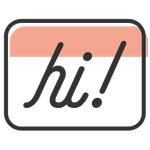 Break the Ice
We were hoping to hear what you had to say! You've broken the ice by sharing your thoughts in your very first discussion. We can't wait to see where the conversation goes.
I started a discussion
622 days ago
1 pt
Signs/table Seating Chart/favour Wall
Hi everyone! I love the idea of having a "Favor Wall" similar to a large Champagne Wall or Table Seating Chart (as our favours will have a tag with their table number). Does anybody know what these signs are made out of below?
I earned a badge!
668 days ago
Extrovert
You've made a huge step in the Community, you've decided to contact someone from the forum for the first time. You've won this medal for being so extroverted.