Kathleen
Ontario, Canada · From January 2022
🕐 WEDDING COUNTDOWN...
February 11, 2023


I participated in Kathleen's discussion
169 days ago
3 pt
Destination wedding
That would be greatly appreciated yeah, I'm definitely hesitant
...
Go to the discussion

I earned a badge!
171 days ago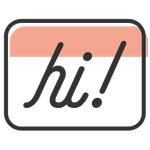 Break the Ice
We were hoping to hear what you had to say! You've broken the ice by sharing your thoughts in your very first discussion. We can't wait to see where the conversation goes.

I started a discussion
171 days ago
1 pt
Destination wedding
Hey all, newly engaged and starting to think about wedding planning. Is anyone else planning a destination wedding?