Kaitlyn
Niagara on the Lake, Ontario · From November 2021
🕐 WEDDING COUNTDOWN...
November 18, 2022


I earned a badge!
152 days ago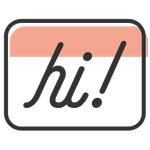 Break the Ice
We were hoping to hear what you had to say! You've broken the ice by sharing your thoughts in your very first discussion. We can't wait to see where the conversation goes.

I started a discussion
152 days ago
1 pt
covid restrictions on dancing
Hi everyone, I'm a fairly new bride getting married in November 2022 and I'm trying to see what the rules are for dancing at weddings? I went to a wedding in October 2021 and they weren't allowed any dancing other then the first dance, and parent...