Kaitlyn
Edmonton, Alberta · From September 2021
🕐 WEDDING COUNTDOWN...
June 24, 2023

I participated in Kaitlyn's discussion
167 days ago
3 pt
I earned a badge!
168 days ago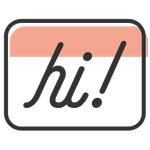 Break the Ice
We were hoping to hear what you had to say! You've broken the ice by sharing your thoughts in your very first discussion. We can't wait to see where the conversation goes.
I started a discussion
168 days ago
1 pt
Bridesmaid & moh Gifts & Selection
Hi Fellow Brides Looking for some advice on bridal gifts - not proposal gifts per se but gifts as a thank you for standing with me. My plan was to ask first and then if yes give them a USEFUL gift. I saw maybe fanny packs? some 'adult' gummies,...