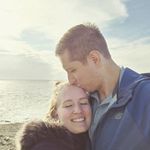 Melanie
Delta, British Columbia · From September 2021
Happily married 🎉
September 4, 2022

I started a discussion
685 days ago
1 pt
Alterations in New West
Hey guys, does anybody know of a good place to get alterations done near New West? I got a quote from a lady in Abbotsford which seems pretty decent ($200-$250) but curious if anybody is closer. Thanks!
I started a discussion
756 days ago
1 pt
Outdoor Venue in August
Hi guys Has anybody had or attended a wedding in the Lower Mainland during August? If it was during that brutal heat wave.... what did you guys do? I can prepare for rain with a tent, but I feel like guests would still suffer if it gets too hot out....