Angela
'', Ontario · From September 2021
Happily married 🎉
June 24, 2023

I uploaded a photo in the Angela discussion
137 days ago
3 pt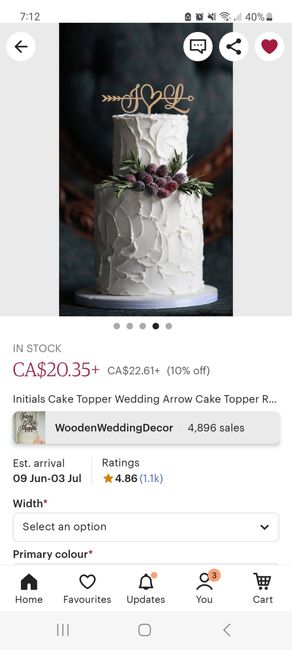 Cake topper
We are doing our first initials for our cake topper but unsure if we should do AB or BA ( Ben ans Ange ) Help !
I uploaded a photo in the Amanda discussion
610 days ago
3 pt
When Did You Get Engaged?!
Did you know that Christmas Day is the most popular day to get engaged? Or that December is the busiest month of the year for proposals?? 💍 When did you get engaged??!!! Did you get engaged in December, or on a holiday? Share your engagement date and...