Amanda
Gold Coast, Queensland · From August 2021
Happily married 🎉
September 16, 2021

I participated in Amanda's discussion
375 days ago
3 pt
Is It Cold Feet?
Thank you. I appreciate your honest feedback. It's partially how I
...
Go to the discussion
I earned a badge!
375 days ago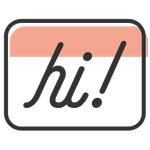 Break the Ice
We were hoping to hear what you had to say! You've broken the ice by sharing your thoughts in your very first discussion. We can't wait to see where the conversation goes.
I started a discussion
375 days ago
1 pt
Is It Cold Feet?
Ok, so im very nervous and anxious to even open up about this. I have been with my partner for 16yrs. Long story short there has been alot of discussion about marriage. We have a beautiful 5 1/2yr old daughter. We are going on a trip with friends and...