Romelda
Steinbach, Manitoba · From January 2021
🕐 WEDDING COUNTDOWN...
August 15, 2023

I participated in Romelda's discussion
80 days ago
3 pt
Intimate or not.
I do like that idea. I had thought about doing it that way a while
...
Go to the discussion
I earned a badge!
80 days ago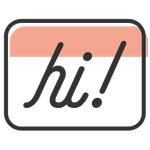 Break the Ice
We were hoping to hear what you had to say! You've broken the ice by sharing your thoughts in your very first discussion. We can't wait to see where the conversation goes.
I started a discussion
80 days ago
1 pt
Intimate or not.
I need help. I am very close with my family and there are 6 siblings plus each of their partners, but my partner isn't as close with his. He is also not a big people person and would love an intimate wedding. So i have an issue deciding if i want the...