Caitlyn
Bradford, Ontario · From September 2020
🕐 WEDDING COUNTDOWN...
July 30, 2022


I participated in Caitlyn's discussion
468 days ago
3 pt
Officiant
I didn't even think to look for YouTube videos! Thanks for that
...
Go to the discussion

I started a discussion
469 days ago
1 pt
Officiant
Is anyone else worried about who is doing their ceremony? I wanted my uncle to perform our service but after realizing the laws and hoops that one needs to jump through that idea was crushed.... I am concerned whoever we hire is not going to be...

I earned a badge!
472 days ago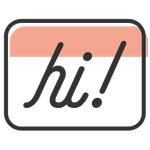 Break the Ice
We were hoping to hear what you had to say! You've broken the ice by sharing your thoughts in your very first discussion. We can't wait to see where the conversation goes.

I started a discussion
472 days ago
1 pt