Karla
Tawatinaw, Alberta · From July 2020
Happily married 🎉
October 13, 2021

I earned a badge!
792 days ago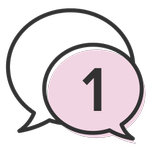 Testing the Water
You're warming up to our community and getting to know the ropes. Today you've taken your first step and tested the water by making your first ever comment.
I participated in Kimberly's discussion
792 days ago
3 pt
2021 wedding reception
Our officiant has been amazing and is doing both as well as having a
...
Go to the discussion