Post content has been hidden
To unblock this content, please click here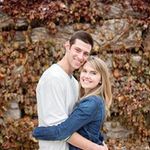 Frequent user
July 2020 Ontario
2021 wedding reception
So we got married this year on July 18 but we only did a ceremony. Next year we plan on doing a reception. Wondering if anyone is doing a similar event and if so I'd love to chat. My thoughts were so you do a small vow renewal or just do dinner and dancing and a cocktail before?
Latest activity by Ehjae, on August 4, 2020 at 10:55
Newbie

August 2022 Alberta

View quoted message

Yeah, we can't swing it this year, but we're going to do a big celebration next year to make up for it!

Devoted

August 2020 Saskatchewan

We are getting married on the 15th of this month in a smaller ceremony and doing vow renewals in the church on August 14, 2021. We are also having our reception next year as planned as well.


It's nice to know so many other brides are doing the same thing. Im still glad we are getting married this year, plus not many brides get to wear their gowns twice! Haha

Newbie

July 2021 Saskatchewan

We're looking at doing the same thing with a bit of a twist! There are 3 couples in our circle of friends who got married between May and one more at the end of August. We're planning to throw a group reception and a bit of a party next year. We all have a lot of mutual friends which will cut down on cost for all of us too!

Newbie

September 2020 Ontario

I'm doing the same - but I'm September!
Honestly I'm really excited for it! I've never been one for vow renewals so ours will just be a cocktail, dinner and dancing event.


Frequent user

July 2020 Ontario

View quoted message

Idk where your located but honestly if your sad about your dad not coming I would look at a park or outdoor wedding where you could have your parents with you at least. I just know we had so many family and close friends that were so sad they couldn't come and I know it won't be the same as this year but imma do my best to make everyone feel like it's a real wedding

Newbie

August 2022 Alberta

We're also doing this- but we are eloping so no family at the ceremony. My nieces are heartbroken about not being able to be flower girls and I'm a bit sad about not having my dad walk me down the aisle, so I'm considering doing something next year. I'm glad you started this thread, I've been wondering if it's weird to have a ceremony with our celebration next year and it's nice to know that I'm not alone in considering it!

Newbie

October 2021 Alberta

Our officiant has been amazing and is doing both as well as having a fake document for us to sign again next year to keep the experience the same for all the guest.


View quoted message

Sounds good, congratulations 🥳

Frequent user

July 2020 Ontario

View quoted message

Our family could come as we all live fairly close that wasn't an issue for us. But we had to cut around 100 people which was super hard but we also didn't want to postpone our life because of your wedding

I thought of doing a wedding this year and reception next year but I won't feel it as a wedding so I decided to move everything to next year , my family can't come into the country because the borders are close, so it's pointless

Frequent user

July 2020 Ontario

View quoted message

Ours would be outdoor as we are having it on my family farm. So it's easier especially if there are still restrictions.

Frequent user

April 2021 Ontario

Congrats! We're going to have a vow renewal at our reception next year. I like the idea of a slideshow showing photos from the actual wedding. I'm sort of torn what an April reception will look like next year, and when I should start letting everyone know about what's happening. I feel like things change so quickly, and who knows what this fall/winter will hold. I'd love to hear if you're having your reception outside or inside next year!

Frequent user

October 2022 Manitoba

We are doing the ceremony this year. We are doing the ceremony and reception next year with renewing our vows at the ceremony next year.

Frequent user

July 2020 Ontario

View quoted message

That's a super good idea and it's neat that you can always watch it

We're doing the same. We are getting married in Oct with just our parents, and then the reception in May. We are thinking of doing a vow renewal, and showing a video/slideshow of our initial wedding to our guests.

Frequent user

July 2020 Ontario

View quoted message

That's my worry!we got married July 18 this year and will do a reception july 17 2021 . And I I'm wearing my dress again too! But I just want to mKe sure if feels like a weddi Nd and not just a party

Newbie

October 2020 Ontario

My fiancé and I are from different countries so considering our families can't travel right now, we are doing a private ceremony on our own in October this year and 2 separate receptions (more so just parties) next year. One in Canada and one in Australia. To keep budget down, the Australian reception will be in my family home's backyard. Lots of dancing, food & maybe some speeches!


The hardest part was figuring out how to make it feel like a wedding reception if the dates were so far apart but it can be done! And I can wear my wedding dress more than once!!

Nous aussi on s'est marié cette année, mais on fais une cérémonie l'année prochaine avec toute la famille, il y aura la robe de marié, le gâteau, la danse ect... On a décidé que durant la cérémonie nos parents allaient dire un mot et qu'à la fin on allait prendre un pot maçon chacun avec du sable d'une couleur différente et qu'au centre il y aura un autre pot maçon pour verser le sable dedans.

Newbie

October 2020 British Columbia

We were going to do that but the reality is as just want to be married and once we are, there is really no reason for us to put out more money next year so people can come party. It's just not a big deal for us and we dont see a reason why we need to have a party for other people when a wedding is supposed to be about us joining OUR lives.
So we decided just to have a small wedding in October despite the restrictions.


Newbie

September 2020 Ontario

View quoted message

Nice. We're lucky to have her parents cottage where we're doing the same.




Frequent user

July 2020 Ontario

View quoted message

We basically did the same thing just immediate family this year for our ceremony and then had a campfire.

Frequent user

July 2021 Ontario

Hey we were supposed to have our wedding July 18th with covid we postponed the wedding but decided to still legally get married with our parents and siblings which I am so happy we did. We didn't tell anyone else that we have already signed papers so next year we will do exactly what we had planned. Our officiant has been amazing and is doing both as well as having a fake document for us to sign again next year to keep the experience the same for all the guest. Our families were very excited about us finally announcing that we were getting married (been together over 12 years now) so we wanted the experience to be as it should have been without this pandemic.


I think it's completely up to you how you want it to go you can do a vow renewal or the wedding you original planned with everyone there the way it would have been. As long as you and your husband are happy with the plan than don't worry about what everyone else thinks.

Newbie

September 2020 Ontario

My fiancee and I are in the midst of finally planning the dual celebrations.

For our guests, we're stating the events as so:
This year: Wedding
Next year: Marriage Celebration

I like the idea of a vowel renewal, although we'll likely forgo some formalities like walking down the aisle. For clarity, this year we'll have our parents, her sibling, and then our wedding party and their significant others (22 all in. So for me, I'm less inclined to recreate that moment for another group of people, but with the exception of a tweaked ceremony everything next year will be as was originally planned.

Featured

September 2021 Ontario

Hey Kimberly, congratulations on getting married! I'm seeing a lot of people here going the ceremony only/elopement route this year with the bigger reception in the future. From what I see here, a lot of people are recreating a ceremony type event as a vow renewal to give guests the same feeling as attending a ceremony. I think it'll depend on the size of your attendance. Up until a few weeks ago, weddings were 10 people max but now that people are having 100 people outdoor ceremonies, they may not need a full ceremony reenactment.


A friend of mine had a virtual wedding with only witnesses and no family but everyone was able to watch through a screen. She's only doing a cocktail celebration for the future instead of a full sit down dinner. Her marriage took place in a Catholic church so redoing a ceremony is kinda iffy since they have so many rules.
Groups
WeddingWire Article Topics