I earned a badge!
746 days ago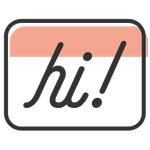 Break the Ice
We were hoping to hear what you had to say! You've broken the ice by sharing your thoughts in your very first discussion. We can't wait to see where the conversation goes.

I started a discussion
746 days ago
1 pt
Barn Weddings
Hi everyone! We recently started looking for venues for our wedding and were thinking about doing a rustic barn in early june. My question is when you have a open barn like that are the bugs and heat unbearable? Is it better to have a completely...