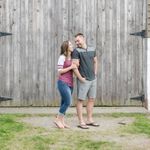 Nicole
'St Catharines', Ontario · From July 2017
I am 26 years old, loving life with the man of my dreams. From St. Catharines, Ontario. Born and raised.
Happily married 🎉
August 6, 2021

Vendors?
I don't even know if this is a silly question or not. I am so oblivious when it comes to weddings. I have never even been to a wedding! So, my question is.. when it comes to vendors (dj, photographer,...

What do i do?
My fiance and I recently got engaged (yay!) We just celebrated with our friends and family, they put together an amazing engagement party. We announced our wedding party, as well as our wedding date....