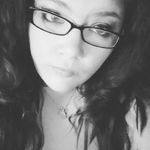 Kasandra
London, Ontario · From May 2016
Happily married 🎉
July 15, 2017
Wedding details
My real wedding
Our wedding was at the Lamplighter Inn. It was absolutely perfect. Everything went (mostly) the way we wanted it to and our photographer was amazing. We had Lifford Photography, my...
View my Real Wedding
Discussions I've participated in
103
Guests wear white to your wedding
Hello everyone! LAST question!! Are you excited to know the results? What if one of your guests wears white? a. I don't care, I look better b. I would get so mad c. I would tell her to leave ***...
Lynn_Wilki,

sunday 12-Sep-21
94
The first dance song is the wrong one
Hello everyone! We are getting closer... What would you do if the first dance song is the wrong one? a. tell the DJ b. complain to my mom c. get angry with the DJ *** pinterest Follow >>Guests...
Clare,

friday 4-Sep-20
90
A Guest gets super drunk
Hello everyone! Next question... What would you do if a guest gets super drunk? a. I would let people take care of him b. I would be a little bit pissed... c. I would be super annoyed *** pinterest...
Clare,

friday 4-Sep-20
91
Activity

I participated in Zoë's discussion
2087 days ago
3 pt

I participated in Zoë's discussion
2087 days ago
3 pt

I participated in Zoë's discussion
2087 days ago
3 pt
Groups
WeddingWire Article Topics