Post content has been hidden
To unblock this content, please click here
Who's the best cooker in the house?
Hi amazing Community,
Ok, here is the question: Who's the best cooker in the house?

You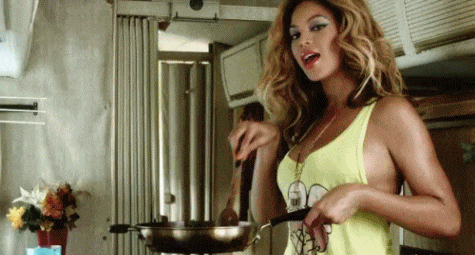 He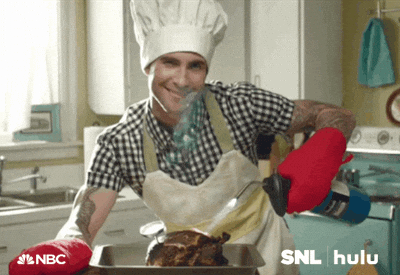 ***
Images: Giphy
Latest activity by Sarah, on March 14, 2018 at 12:50
Curious

October 2024 Saskatchewan

He loves to cook! If I am cooking, he will often be in the kitchen right beside me. If I actually end up making something without him, I would never hear the end of it or he will even have comments like it doesnt taste right or its not the way he would have done it- even though its the exact same way. I have learned to let him shine in the kitchen because that it what he likes




Devoted

October 2018 Ontario

We actually love to cook together! It's one of our favourite bonding experiences. I would say we are both good cooks, although he is probably better coming up with more adventurous meal ideas.

I would say I am the better cook and baker, but he is a better barbecuer.

VIP

November 2019 British Columbia

Definitely not me that's for sure =P I can cook, when I have to and it's decent food but I hate doing it. He actually enjoys it so it's all his to do

He insists he's the better cook and kicks me out of the kitchen. I love to make meals when he's not home. Only thing is he buys what he wants to make and nothing for me to eat when i want to cook.

It depends on what we cook! Generally we are pretty even but he cooks and makes food more.

We both are but he makes the best pasta sauce ever

Devoted

November 2017 Ontario

My FH is trained as a cook, so when he cooks, I stay out of the way, because everything is very precisely done and it always turns out wonderful!

We both cook at home and I'd say that I actually do most of the cooking as he is preparing food all day at work and usually doesn't want to do the same at home! We each have dishes that we know are our "specialties", but we are both very well versed in the kitchen!

As for gender roles, I was a young home owner and he lived with his mom,... so I'm the go to/fix it girl for home repairs and maintenance on our vehicles and farm equipment! I pay most of the bills, only because they are still in my name (I owned our home before he moved in).

He lived with Mom, but he's learning new things as we venture into our life together and I love having someone to share the chores and responsibilities with!

VIP

September 2017 Ontario

We are both able to cook but I like him to bbq and he does a great job. In terms of cooking and baking knowledge, or how to make a meal from very little in the pantry, that would be me.


I do all the cooking. his idea of cooking is taking out.

VIP

November 2019 British Columbia

It's even. He cares about it more and does it more because he enjoys it, while for me it's a chore but idk every time he tries to cook ground beef we end up with a smokey place or an almost smokey place that I had to fix.

Expert

September 2017 Ontario

My FH does do the majority of the main dish cooking (meats on the BBQ, meats in the oven, meats on the stove lol) he basically always cooks the meat because he likes it done a certain way, and it really is delicious. However, I do the side dish cooking, making salads, as well as soups and chili and pasta dishes. I also love to bake and so that is my favourite thing to do, and his favourite thing is to eat the treats so its a good balance

Same here for my fiance! I enjoy baking, whereas he doesn't really (except for making bread). It works out since he is so passionate about cooking, but hates dishes, I am passionate about eating, and don't mind doing the dishes

Expert

August 2018 Ontario

LOL makes me wonder how many men out there are chore illiterate because of being coddled by parents their whole lives!
Glad that there's patient and loving ladies like us to give them reality checks haha! :p
My FH also couldn't figure out how to turn on our oven... #lifeskills

Haha we totally flip gender roles on their head in this house. I do all the house repairs, hanging things, finances... most of the "guy stuff". And we're totally the same! FH lived with his dad and aunt until he moved in with me and they did EVERYTHING for him! I finally made him vaccuum last month and it was literally the first time he'd ever turned one on!!!!!!!!!!!! I was like, man you're 33 and you've never used a vaccuum?!?!?!?!?!

When I first taught FH laundry I had to teach hi the hard way and just waited him out... I have EASILY triple the amount of clothes as him and he ran out and told me and I was like... well I guess you better go do something about it!

Expert

August 2018 Ontario

Hurray for challenging outdated gender roles! LOL
My FH had his grandma catering to him his whole life. I love him so, but at 28 he didn't know how to use the washing machine.....

Ya I nipped that shit in the bud!! I'm like, if you think I'm doing all the cooking and cleaning for you all the time you've got another thing coming!! haha

Expert

December 2017 British Columbia

He does, mainly for the fact that when I'm here he won't let me cook!

Expert

April 2018 Ontario

We both love to cook so it's a tie.

Master

August 2017 Ontario

It depends on the meal. I am better with dinner items and coming up with different glazes and sauces but he is better with breakfast foods and he is better when it comes to using our different appliances such as our breakfast grill and what not! I cook meals at my work everyday and so I have a greater variety of meals to cook but we both do our share!

Master

August 2017 Manitoba

I would say both of us. Since our cultures are different and we learn from one another.

Expert

August 2018 Ontario

Mine has gotten a lot better this year too! Since he moved in with me in July I stopped the whole "you're my guest, let me do everything for you" shtick. Lol he gets home a half hour earlier and is forced to start cooking if we want to eat at a reasonable time.

I'm definitely better but FH has improved GREATLY in the past year!! He's still lost without following a recipe to the tee, but hey! he's learning!

VIP

November 2016 British Columbia

My husband does the majority of the cooking and he's really good at it! He comes up with new things that he wants to try and just goes for it, even without a recipe. I can also cook but have a much smaller repertoire of recipes.

We actually just tried out our pasta maker last weekend! We registered for a Kitchenaid mixer and the pasta attachment for our wedding and it was a great idea. We had so much fun and it tasted amazing!
Groups
WeddingWire Article Topics