One of the earliest and biggest conundrums you'll encounter when you're planning a wedding is figuring out who pays for what. There are lots of different ways to divvy things up, so share your own perspective!
Will the members of your wedding party buy or rent their own attire or will you be covering those costs?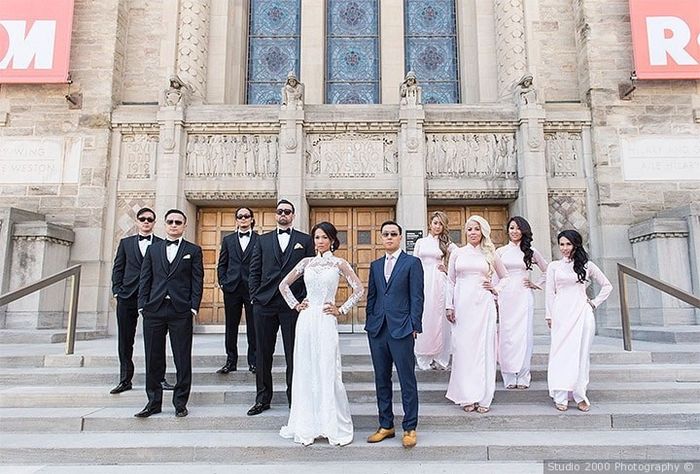 From the wedding of Kevin and Julia
>>Click here to go to the next question, Who paid for the bridal shower?