Morning lovely community!

Are you excited for the weekend?

I love listening to music and I thought it would be fun to share our playlist ideas to enjoy our last day of the week!
Let's share our music ideas!
Music for the entrance of the bride
What music will play during your ceremony?
What song will you choose for your first dance?
What song will you choose to start the party?
What is the song that must play at your wedding?
What hit of the year will play at your wedding?
What is the most meaningful song to you as a couple?
I hope you'll find some great inspiration for your own playlist and maybe rediscover some classics!
If you would like to share the song so we can all listen to it, here's how you can share a video in the community: How To Upload a Photo or Video from the App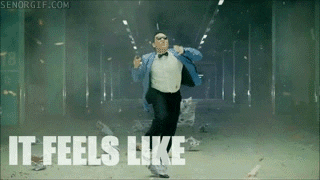 Happy Friday lovely community! I wish you an amazing weekend!

***
Image: Giphy.com