Post content has been hidden
To unblock this content, please click here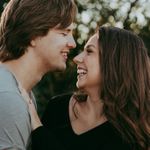 Curious
June 2019 Alberta
What is something unique you did/will do at your wedding?
I love when weddings are different than the average traditional type of wedding! What is something you're planning on doing or did at your wedding that was typically different than most!? It can be anything. I am just curious and would love some ideas!
Latest activity by Sara, on October 4, 2018 at 17:40
Frequent user

January 2021 Alberta

We are only having one member each for our wedding party, which I don't think is super unique but I've never been to a wedding without a full wedding party.


And instead of a guestbook, we want to have fabric or some kind of nice paper leaves for our guests to sign / write a message on, which we will then arrange on a painting of a bare tree and hang in our house.


Devoted

October 2018 Ontario

We've hired a cigar roller! My fiancee is a cigar fanatic and collects them. I warned him he's not allowed to stay outside all night smoking 😂

Newbie

December 2018 Saskatchewan

View quoted message

This is exactly what we are doing.

We are also planning an "after" party. We're going to head to the local pool hall for a few hours just to keep the party going.

Featured

August 2017 Ontario

I arranged to have some indian formalities included in our ceremony and indian outifts. MOHs wore indian sari for the ceremony and the reception entrance. Changed into their dresses shortly after.

VIP

September 2019 Quebec

Not common in our circle of friends/family : We are having a bilingual (French/English) ceremony.

Master

October 2019 Ontario

View quoted message

Yeah, our siblings would be at a wedding party table too, or with parents if we do sweetheart table.

Expert

January 2019 Alberta

I'm incorporating my indigenous heritage and my brothers will sing and drum for me as I walk down the isle. Also our cake that will be for wedding party only will have a special design honouring all our heritages.

Top

October 2019 Manitoba

View quoted message

That's the kicker - we are not having anybody under the age of 18!! lol Adults only wedding with a bouncy castle FTW.

VIP

November 2019 British Columbia

View quoted message

I'm doing a head table with the parents, all the siblings are in the party so they'll be sitting at a bridesmaid table and groomsmen table.

Devoted

June 2019 British Columbia

View quoted message

This is such a cool idea!

VIP

November 2019 British Columbia

View quoted message

My aunt had one at her wedding when I was a kid. My cousins and I were on there allllll night

Frequent user

September 2022 Ontario

We are hoping to have a cigar and bourbon station as well as a cannoli wall instead of a donut wall!

We're choosing to have a local food truck as our caterer!

Frequent user

July 2020 Quebec

Not uncommon in general, but very uncommon for my circle of family and friends, we are having a small wedding of 50 people (closest family, like a fraction of them, and best friends). We are not having a big night of dancing and partying, but a nice dinner with speeches, perhaps a bride and groom game (love the shoe one), and other little simple things to make the night memorable and special. We are also going to have 1 long big banquet table instead of many individual round ones.

View quoted message

I actually saw on facebook the other day of a white castle bouncy house made for weddings!! It's such an awesome idea!

Oh! And our 'guest book' is actually going to be a collection of 10 bottles - people will be able to write us notes and stick their 'message in a bottle' to be opened on the anniversary labeled on the bottle. It fits really well with our beachy theme.


Frequent user

September 2018 Quebec

View quoted message

Omg lightsaber battle!!! So cute

We had a basket on each table with a different holiday. Guests were encouraged to leave us notes, advice or date ideas and we will read it this year during that holiday.

We are doing a lightsaber battle instead of a regular first dance.

Our dinner is a taco buffet with 12 toppings.

A candy buffet - not unique in and of itself, but the fact that I'm going to have over 140 pounds of candy is pretty unique.




Frequent user

September 2018 Quebec

My husband and I did a bouquet toss together with all guests as opposed to just single/unmarried women.

Curious

November 2018 Ontario

It's not so uncommon but we are doing a video game themed wedding. The decor and the cake are both themed.

Its not super unique to me. but super important for me. my grandfather raised me (I called him dad). and my cousins (also his granddaughters) are going to light a candle or do something at the ceremony in recognition of him.

the other is that instead of doing the bouquet toss (I find it ridiculous...and I don't have a lot of single friends). we are going to honour/recognize some couples/people that are important to us. My aunt and uncle (who are like my parents), a good family friend that have been like parents to me. and the FH's parents. My DJ/coordinator is figuring out the how and what exactly to say


VIP

April 2019 British Columbia

We're combining black American and black Caribbean Canadian cultural elements during our wedding weekend, starting with a Guyanese Kwe-Kwe/Welcome Dinner. At this welcome dinner we'll have a table for guests to play ping pong (it's a thing we do as a couple), and double dutch (it's a thing I love as an adult)

We'll jump the broom as per black American culture, and removing many of the other traditions)

And our guests will be seated in a circle surrounding us for the ceremony.

I think the individual elements won't unique but the combination will be, and will reflect the "true to us" vibe that we're going for.

Just under 8 months to go!

Master

October 2019 Ontario

We're thinking of doing a sweeheart table (just me and my FH) instead of a traditional head table with our wedding party. Or a head table with our parents instead of the wedding party. Nothing against the wedding party but it might be nice for them to have dinner with their SOs who might not know anyone.

Expert

October 2018 Saskatchewan

We are bringing in a local dessert from my hometown that is only made there. We are also mixing in a few catholic wedding ceremony traditions in with the Lutheran service.


Expert

April 2019 Alberta

I think we are going to have a drinking game section!

Top

October 2019 Manitoba

Well it's not set in stone but I would love to have a bouncy house.... lol I NEEEEEED ONE!!
Groups
WeddingWire Article Topics