Post content has been hidden
To unblock this content, please click here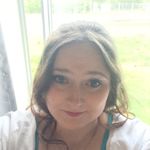 Curious
May 2018 New Brunswick
Wedding nightmares.
Ive been having the worst sleep. 128 days to go and im having nightmares. My dad not showing up on time, my mother ruining (literally trashing lol) my wedding, my wedding being that day and nothing is ready....anyone else have this problem?
Latest activity by Andie, on March 21, 2018 at 22:08
Yes! I still have over a year and their starting! Same types of things: Mom not paying attention during wedding, hair and makeup falling apart, being late and not being ready yet, my dress being two inches too short, the list goes on! Do you find your stressed during the day? I don't think I but the nightmares say otherwise...

Devoted

July 2018 Alberta

Yup I've had them twice now! The first day I spent my morning so stressed out, literally none of my vendors showed up, I had no makeup on, and I was trying to decorate my venue before finally have to call it off! It was way too real. The second time, I had thought It was the day of and no one knew the order of walking down the aisle, I didn't have my ring, and everything was super chaotic.. only to realize it was just the rehearsal and I was already in my dress in front of my fiancé... I do not need another dream like those, but I feel you. If anything they've given me a good kick in the ass to get everything planned haha

Frequent user

March 2018 Ontario

My wedding is in 37 days. And thankfully no nightmares. do you think maybe your stressing to much about things you cant control?

Devoted

April 2019 Ontario

No nightmares yet and hope it stays that way. I'm pretty easy going person. My wedding is still over a year away so who knows what will happen when it's say 3 months away. Good luck and try not to stress because in the end you will marry your best friend. Even if things happen that you didn't plan on happening. Keep smiling.

Frequent user

June 2018 Saskatchewan

Just last week i had my first wedding nightmare. The ceremony went to crap! Nothing went right. I told my FH about my dream and he thinks something is internally bothering me. Im just worried about his family!

ive had 2 more dreams since then, but nothing i can do about it. 138 days!

Frequent user

June 2018 New Brunswick

None so far! *knock on wood*




Devoted

April 2019 Ontario

I have already had 2 nightmares about my wedding and its not even a year away!! My flowers were wilted in their vases, the centre pieces looks terrible, my wedding dress was velvet green with spaghetti straps, I didn't have the guest seating... I woke up in a panic and sweating!

I hope that this was my last one, b/c they are terrifying! hahaha

Frequent user

August 2018 Ontario

Omgosh I love these dreams! Laughing out loud although it isn't funny when it's you! I had a dream last night my FH's parents didn't show up and we had to hold the wedding until they got there at 430! Our ceremony is scheduled to start at 2! Yes it's definitely unpleasant to have stressful dreams!

British Columbia

I'm howling at the bees dream... too funny. Getting stressed out isn't though! Take some time for yourself, and your FH... bubble bath, couples massage, movie night? (not wedding themed!)...

When I used to go on harsh diets, I would have vivid dreams, waking up thinking I'd eaten a box of donuts or a tub of ice cream, and it took me a good 10 minutes to realize it was a dream.

Find something to help you unwind, and remember, it's not going to go perfectly, but it will be perfect!

Frequent user

May 2018 Alberta

I still have 6 months to go and every now a then I will have these nightmares. My last one was not to bad. I didn't have a dress, and only half finished decor, but in the dream I remember thinking that all I wanted was to marry this man, the decor and other people just didn't matter. I hope the next dream I have I remember that as well.

You may also want to book some me time with some friends to get your mind off of the wedding. Take a trip, spend a couple day acting young and stupid, then come back to your responsibility refreshed.

Curious

August 2018 Ontario

View quoted message

This made me laugh out loud! Omg!

Master

August 2019 Ontario

I think wedding nightmares are a normal part of things. Everything will be okay, and those things that don't go perfectly will just add a quirky thing to remember about your special day.




I am a person who gets nightmares about anything new/different (my wedding is 18 months away) so I definitely get where you're coming from.




Take care


VIP

November 2019 British Columbia

View quoted message

Every time I read this I start howling with laughter imagining that senario.

My fiance has a deep fear of bees so we certainly won't be releasing any =P

Devoted

July 2018 Alberta

This just happened to me for the first time the other day.. we had to call everything off because all my guests were waiting for an hour, I had no vendors show up, and I wasn't even ready. I spent the whole morning stressed because of how realistic it was ! 😕

Master

September 2017 Ontario

Definitely! All the stress that doesn't manifest during the day attacks at night. This will come and go during the process but just remember that you have everything together and that no wedding ever goes perfectly according to plan.


I have had some of these as well, they come and go for me. I think it's just all the stress working it's way out of my system because I have most things planned perfectly fine so far. Just breathe and know that things will work out in the end

Devoted

August 2018 Ontario

View quoted message

This is so funny! 😂

I have at least one wedding nightmare a week. I'm just scared of it not all coming together and about money (I've always been a worrier about money though). Plus I'm scared of my decorator and I have dreams about her not showing up!

View quoted message

I told my fiance about this dream and he laughed and called his dream self evil. Then he got all serious and said "Babe. I have to tell you something. I'm calling the wedding ON"

I dreamed last night that my FH decided instead of releasing doves (which we are 100% not doing anyway) that we should release bees.. because he's big into 'saving the bees'.




I tried to convince him not to do it, but he did it anyway. It was a disaster to say the least.

Super

September 2017 Ontario

I had them all! Dad not showing up, dj not showing up, caterer not showing up, husband showing up in shorts and tee shirt, girls in the wrong dresses...the good news is that none of your dreams will likely become reality and everything will run smoothly, it's just your brain reacting to the stress of wedding planning. Just do your best to shrug them off and keep going!

Beginner

August 2018 Ontario

View quoted message

Lol no worries

Curious

May 2018 New Brunswick

View quoted message

Sorry that last message was meant for the other stephanie!

Curious

May 2018 New Brunswick

View quoted message

Youre right it wouldnt be the most devasting thing- i mean you could wear your dress anyway right lol just shows how silly dreams are

Curious

May 2018 New Brunswick

View quoted message

Youre right it wouldnt be the most devasting thing- i mean you could wear your dress anyway right lol

Beginner

August 2018 Ontario

We just started collecting address for invites and have been having nightmares that no one will RSVP or actually show up on the wedding day

I just had a nightmare last night that my fiance called off the whole thing! I was most devastated about not getting to wear my dress (which is when is stopped feeling real because that is not the thing that would devastate me most)

Super

August 2018 Alberta

I've been having nightmares too. A couple weeks ago, I had one 3 nights straight. And I just hit the 200 day mark... I feel like the next 6 months could be interesting...
Groups
WeddingWire Article Topics