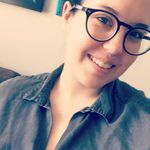 Venues
How far out did you choose your venue(s)? Did you have your ceremony and reception at the same place?
Latest activity by Erin, on April 17, 2018 at 11:57
Master

September 2017 Ontario

We picked our venue like a month after we got engaged so about 8 months before the wedding. We had our ceremony and reception at the same location.


Frequent user

March 2019 Ontario

I would book now if I were you!! Not sure if it is the same in your area, but May-September tend to book up pretty quickly. I'm having a March wedding and booked a year out.

Super

July 2018 British Columbia

We booked our ceremony venue about a year in advance of the wedding. We are having our ceremony in a local park so we went to the park and walked around exactly one year to the wedding (july 7th to be exact) at the time of day we wanted the ceremony to check out what looked good at that time of year and where the sun would be and shade and stuff. Good thing too because we ended up booking a totally different part of the park than we anticipated!

We didnt have to book the reception because we are using FHs moms property.

Devoted

July 2019 Alberta

We booked in November for our wedding July 2019. A lot of places were all ready booking well into 2020

Frequent user

August 2019 New Brunswick

I booked in Jan 2018 for our wedding in Aug 2019! We are doing both at the same venue!

Frequent user

October 2019 Ontario

Before even getting engaged my FH and I had already had discussions about our wedding & marriage. Once we got engaged, we both decided on a fall wedding and a rough idea of the date. Felt that about 1.5 years was plenty of time between the engagement and marriage. At first I really wanted to book the venue like ASAP, one of my coworkers and best gals are recently engaged so it kind of got me looking at venues and had already decided on venue spaces. We have been engaged for about 2 months now and we are going this weekend to put the deposit down to secure it Our venue offers ceremony, cocktail, and reception on site. They also have connections with the local hotel in town for out of town guests.

Curious

September 2019 Saskatchewan

We are having our ceremony & reception at the same place, our guests only need to walk about 100 feet from the outdoor ceremony site to the banquet hall where the reception will be. We wanted a particular space, which is a very popular venue so in order to get our pick of dates we wound up booking roughly 18 months before our wedding date.

We are doing both at the same place. Our venue basically decided our date because we wanted a spring wedding, preferably May, and my was booked up for spring wedding dates until 2019 so it was 2 years out

Frequent user

August 2018 British Columbia

Over a year and we have a bed and breakfast for the weekend so everything is at the same place

Expert

April 2018 Ontario

We booked a year in advance, and even then we didn't get our preferred date because it was booked. We are having ceremony and reception at the same venue

VIP

November 2019 British Columbia

I booked my venue just shy of two years prior. We visited and knew immeadiately it was it. We wanted it done early so we could send out save the dates to my family in Engalnd

Master

August 2019 Ontario

Forgot to mention that our ceremony is at a different location than our reception (our reception venue didn't have an outdoor area to have a ceremony).

British Columbia

We did a venue visit on the same "day" (one day off, closest Saturday) as our wedding date, one year prior. We agreed on the venue later that day, and did up the contract the following Monday. Our ceremony and venue are in the same building, ceremony downstairs, reception upstairs.

Venues book up faster than anything else, I think, so it is imperative that if a venue is important to you, lock it down ASAP. Especially with the season you choose. We are getting married in January, so our date probably would have still been available, but our venue is part of a university campus, so it would also book up with conferences, meetings and other faculty events.

Super

August 2018 Alberta

We booked our tent over a year before our wedding date. We're getting married on a farm so everything will be out there.

Our wedding is June 1, 2019 and we booked our venue August 2017. Luckily too, they are a private venue so they have decided not to book anymore wedding for the next 3-4 years because of family growing. Our venue is a barn, the ceremony is on one side and for the reception the big barn doors slide open to the reception side. Venues book us so fast so as soon as you find one that you feel is your dream one book it as soon as you can!

Beginner

September 2019 Alberta

We are having two different venues. Ceremony will be at our home church and reception will be at a hall. The two venues are about 20-30 minutes apart. I agree that you need to book early, things book up fast! We are getting married September 2019 and I booked our venues in January 2018.

We're not too far apart for ceremony and venue!

We have our ceremony at our home church in Mississauga and are looking at Venues in Vaughan-ish area!

About a 30 min drive for most but I think that is understandable?

Devoted

October 2019 Quebec

View quoted message

I am in the same situation with Valerie. I am currently living in BC and will get married in QC next August. We will move to QC early next year but with wedding in August, I was worried I won't be able to find any hall available if I waited until we were physically there. So my best bet is planning our wedding across the country online. It's very difficult cause I could only make decision based on online reviews. But it's done! We will have the ceremony outside on the park behind the reception hall and the reception will be inside a building. We will be visiting QC next month and will visit the Banquet Manager for the first time. I am crossing my fingers that I will find the place exactly like what I saw online.

We are having the ceremony and reception at the same place . We are getting married May 20th 2018 and I booked the hall Nov 2016. If you find what you want book it. If you live in a city sometimes the venue's can be booked up to 2 years in advance.

WeddingWire Admin

May 2015 Maryland

I had two different venues, a church for the ceremony and the reception in a historic house. I booked them about 18 months ahead of my wedding, as soon as I could so I'd be sure I got them on the date and times I wanted.

Curious

October 2018 Alberta

I booked my Venue Feb 2018 and we are getting married Oct 2018, but we are also getting married on a Thursday so it was more of a budget issue.


Frequent user

June 2020 Ontario

Venues book very quickly! We have a quote from our venue and have them on standby until we receive the official date from our Church (this summer). So we pretty much booked them 2 years in advance. Several venues are already getting 2020 dates booked! It's crazy. A year is usually good!

VIP

September 2019 Quebec

Since we live in Alberta and getting married in Qc, we did most of our research online. The only time we were going to be in Qc was for the holidays, so scheduled all the visits then. We ended up booking our venue this past January, for September 2019.

The owner did let us know that she was planning on having a booth at a bunch of wedding shows in February, so to secure our date we booked early.

Book your venue as early as possible is all I have to say.

We looked in June 2017, and wanted a date of June 23, 2018. The venue we wanted was already booked so we decided on a July 2018 instead.




our ceremony and reception is at the same venue, which we both wanted as we didn't want to have guests travel in between.

We chose our venue a year before. We actually weren't engaged yet when we booked it! But, we knew we needed to book it a year in advance. And, there were only 2 Saturdays left in the summer so I'm glad we did!

We ended up having a venue with the ceremony and reception in the same place. It wasn't a necessity for us, but the venue we liked had a space for both.

We chose ours about a year before. we just wanted to ensure we had ours and didn't have to look for another. Our ceremony is in a different location then our reception.


Expert

September 2018 British Columbia

We spent a few months looking at venues and decided on the one we picked at the beginning of February. Our wedding is in September, but it's on a Sunday afternoon so availability wasn't as difficult as if it were a Saturday in July or August. We will have the ceremony on the balcony (weather permitting) and the reception inside the ballroom at the same site.

Master

August 2019 Ontario

My wedding is August 4, 2019 and we booked our venue at the beginning of February of this year. Where I live, venues book up very quickly, so I had to move fast to work within my budget. Several of my cousins have gotten engaged and married within a 12-month timeframe and had no problem (also had more generous budgets).

Groups
WeddingWire Article Topics