Lots of discussions about dresses on Weddingwire but I want to put some spotlight on the gents (and ladies who opt to wear suits instead of dresses)! What made you decide on that particular style, colour, or pattern?
Here are some traditional suits in solid colours that are versatile. They can be worn to work, to other events, and be dressed up or down for the function.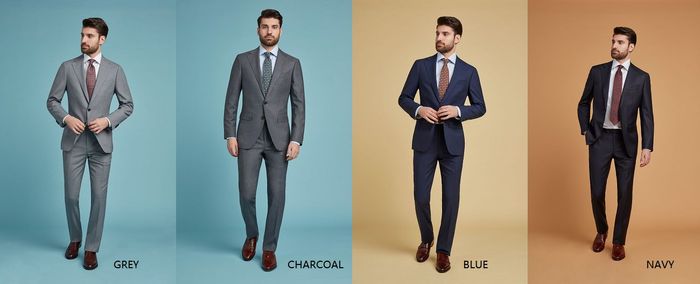 Suits also come in different patterns that make a statement.

Maybe you're opting for more unique for your wedding, even if it's less traditional?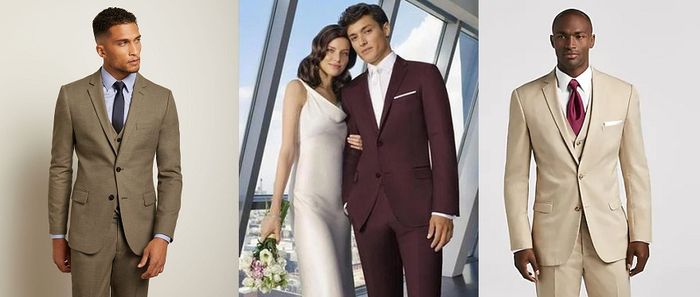 Or maybe you prefer something much more casual but want to do more than just put on a shirt lol. A linen suit is great for outdoor summer weddings while sport coats look sharp. An odd waistcoat can further reduce the formality.
Dinner jackets are great for those who want black tie but don't like the rigid rules associated with it.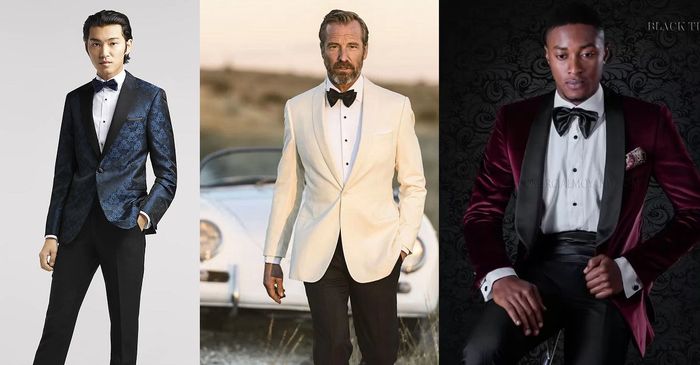 As for us, my fiancee told me her dress is "really formal" (without giving away too much on the details) and I've always wanted an excuse to wear a tuxedo again. We were originally getting married in winter so I opted for a black Coppley tuxedo, which my groomsmen also picked. But now that we're likely outside during the daytime, I'm thinking of going with a navy tuxedo instead (I own both, so it's no biggie). It'll lessen the contrast compared to the black one under the sun. I didn't want to make my guys spend more money on a second outfit and I didn't want to wear a regular suit while all the guys are wearing tuxedos.
I might still end up wearing the black one. September feels so far away right now that I might change my mind lol. Or I might wear both somehow.