The battle of the climates!! Would you rather feel the sand between your toes while saying "I do", or celebrate in the snow? Which wedding style gets your vote, sand or snow??
Sand? 🏖️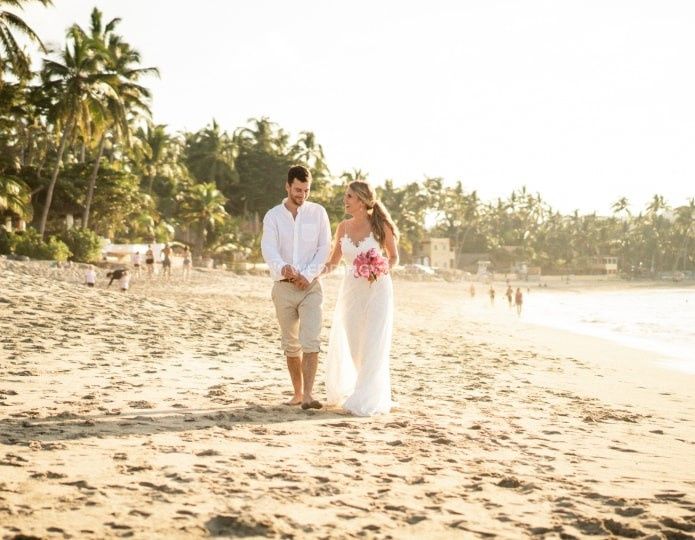 Photo from Elora Braden Creative in Golden, BC
Or Snow? ❄️
Photo by Megan Steen Photography in Calgary
Next Question: Greenery or Flowers?
Back to the Beginning: Style Showdown!