Post content has been hidden
To unblock this content, please click here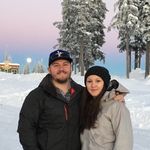 Curious
June 2018 British Columbia
Reception and ceremony on 2 separate days?
Will things get expensive if I have the ceremony on one day and the reception a few days later?I want the ceremony to be just our family, (we have big families) on the lake we go to every summer. Part of my family is flying out from England too. Spend a few days at the lake then drive back to our home town 4 hours away to have the reception with family and friends. I'm way more family oriented and he's more about big groups of friends so I figured I can have the quiet wedding and he can have the big party a few days after. I'm just not sure if I'm going to be making more work for us instead of doing it all in one day.
Latest activity by Carolyne, on February 23, 2017 at 16:16
My godmother did that and it wasn't more expensive

Hey Chloe! I'm glad you found it helpful! For the flowers, maybe you could go for options that will last longer like paper or silk flowers? You could also take a look at some DIY ideas: 6 DIY table numbers

What DIYs are you making for your wedding?

What type of flowers did you have in mind for your wedding?

VIP

November 2016 British Columbia

How far apart are you thinking of doing the ceremony and reception? Like a day apart or a week or more? If they're just a day apart, you could probably get a longer tux/suit rental for the guys so they could use the same one twice. If it's a week or more apart, they would probably need to rent twice. Or if you can find a great deal on suits, they could invest in a new suit and keep it afterwards!

If you got paper or silk flowers, then you could reuse them. All of our flowers were paper and we didn't do floral centerpieces. I got them from More Paper than Shoes on Etsy and they were beautiful! Really great quality and I still have them now! (And they're much less expensive than real flowers.)

Or you could just not do flowers for the reception. The bouquets typically get put in vases on the tables so you could probably just skip them if you already used them during the ceremony and took pictures with them then. You would just need a small bouquet to toss if you're doing that. You could do nonfloral decorations for the ceremony and reception so you could reuse them. There are lots of options like books, lanterns, candles, etc.

For the photographer for the reception, I would recommend not using a guest as your vendor. You want him to be able to enjoy the reception and not have to be working. Maybe you could see if a photographer would be willing to split up their package? Generally you book them for like an 8 hour or 10 hour package so you could they do like 3 hours for the ceremony and then 5 hours for the reception? (Generally they don't need to stay the entire reception. They just need to stay long enough to get the major activities like speeches, first dances, cake cutting, bouquet/garter toss and some of the general dancing for candids.) There might be an additional fee for traveling though since you said that the locations are 4 hours apart. You're going to have these pictures for the rest of your life so you don't want to miss out on quality and hope that your guests get enough good shots.

I agree with what Lindsey said , it adds everything by 2 ... could make for more work then you really want

Curious

June 2018 British Columbia

Ok so here what I'm thinking, my close family friend is doing hair and make up so I can get a discount for that which will help me save a little bit. My sisters boyfriend is a photographer so I was hoping he would take a few photos at the reception and then have guest do the hashtag thing and post all of their pics online or provide each table with throwaway cameras and a scavenger hunt style list of pics to take. So that would allow me to have a different photographer for the ceremony that way he can be in the photos bc he's practically family. The only thing you guys got me really thinking on is the flowers. I don't know if we can afford flowers for both days. I'm not quite sure how I want the ceremony to look just yet so I don't know how floral things are gonna be. Thanks everyone for your comments you guys really helped me out! I'm clearer on some things but I need to think a few more things out. I gotta work on my budgeting.

Frequent user

June 2018 Ontario

To be honest, it's all expensive. I think it sounds nice, but Lindsey is right. Maybe you can have the ceremony and wedding at the reception venue and then go to the lake with family? Also, some friends (not me if I was attending) might not understand and feel left out of they don't see the ceremony.

All of what Linsdsey said, plus people often have flowers at the ceremony that they use for decoration at the reception, you would need to get more.It sounds like a lovely idea, bit might just be more work in the end. You could still have a private ceremony with immediate family only in the morning and then a reception at night, but I personally would do it on the same day

Hi Chloe! Welcome to the community! I personally think that it's an amazing idea! That way, you can enjoy both the intimate ceremony and big party reception without having to stress about the timeline and getting from one venue to another. You should take a look at the pricing to see if that would fit in your budget, if you have to hire vendors for two days and what type of venue you would liek to go for: My Budget

Wedding Vendors Abbotsford

How many guests would you have for each day?

Curious

July 2017 Newfoundland and Labrador

Really sit down and do a budget up is it worth the extra expense. Take into account that guess might need more then one night accommodations, photographer, venue rental is it available two days if needed, having your and bridemaids hair done twice.

Frequent user

July 2017 Ontario

Remember, It could be expensive regardless of whether you decided to have your ceremony and reception on one day or two. Having a ceremony can cost next to nothing. Its the reception that can get you.

Receptions tend to be the most expensive part of a wedding anyway. I dont know if are planning to have your reception at a venue of any sort but if you are, the catering and beverages alone, not to mention the cost of renting a venue, is where you are going to spend most of your money.

It will be the items that Lindsey mentioned; flowers, hair and makeup. Not to mention having to booking a photographer and/or videographer, for two different days can get pretty costly.

Expert

August 2018 Ontario

Well it really depends! Do you want a photographer or Videographer for both days? Two sets of flowers? Getting your hair and makeup done twice? If so, yes, it will add up.

Groups
WeddingWire Article Topics