Post content has been hidden
To unblock this content, please click here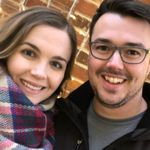 Frequent user
July 2022 Ontario
Planning with a longer engagement
Hi everyone! We are getting married on Aug. 1, 2021. And we will have been engaged for two years by the time we are married. Not a super long engagement but I still feels to early to start. We've booked our venue and our photographer but it feels too early for anything else. Brides who were or are in a similar situation, how did you find balance in your planning and still maintain excitement for your big day?
Latest activity by Taylor, on March 3, 2020 at 14:37
Beginner

September 2021 Ontario

Similar situation here. Got engaged October 20, 2019 and will be getting married September 25, 2021.
We have a venue picked and just have to put a deposit down, and our photographer is booked. I have been pricing out DJs and caterers as well. It's never too early to start planning! I like that this way I can also search for sales on things I want to use in our decor rather than scrambling to get everything I need at once and spending more. I try and just do a little bit each day to maintain the excitement. I've also got 2 kids under 2 so having lots of time to plan is helping me keep my sanity


Beginner

December 2020 Alberta

We were engaged December 1, 2019 and our wedding is August 28, 2021. It is definitely not to early to start planning. I will go on planning kicks, but take small breaks in-between. I find that the excitement is always there, sometimes just a little less when not much is going on which is normal. We have booked our venue, catering, photographer, hair and make-up. Almost all of the vendors I have inquired with have a lot of availability still and the plus is there is no pressure to book RIGHT NOW. Which helps keep our stress levels down! Enjoy it and have fun planning at your own pace.


View quoted message

Enjoy planning ahead - you save money and you can shop around for the best vendors! Also makes is less stressful as you can slowly chip away at tasks. I like to do one small thing every weekend (even if it's just researching a vendor or looking at decorations) to cross it off the list and keep planning manageable. Also gives you time to budget and save money (you can earn interest on the money you already have saved up!).




In response to the "Save the Date" question - we also have a lot of guests who will need to fly in to attend our wedding. Considering that there may be other weddings they have, vacations already booked, and that guests may need to take time off work or make other arrangements in order to come, I think it's good to send them out a year ahead. We're planning to send out our save the dates for our June 2021 wedding this June or July (2020).

Frequent user

September 2022 Ontario

We have been engaged for 2+ years already, and when we get married, it will be almost 3 years of an engagement. Planning early has helped us with securing the vendors we want, paying 2018 prices and budgeting. A downside in having a longer engagement we have found that styles and trends have changed since our first vision.

View quoted message

My plan. Get it done, get such done and planned, then break and let's go again. Booked everything. Then all the time if the world for dress shopping without stress.

All major vendors are booked, gives time to enjoy and browse without stress dresses.

Unless your colors and style can change, you are.bot early. There's such to do, enjoy the fun ones

Never too early! a lot of vendors book up a year and a half in advance!! you can slowly pick a vendor and research and then book them!

Newbie

September 2022 Saskatchewan

View quoted message

So crazy, but so nice to have it as a tool; I look back at it every couple of weeks even if I'm not in planning mode. Thank you! Take care.

Frequent user

August 2022 Alberta

Congratulations! I'm also getting married in August 21 and only just started researching venues/ vendors etc for the day! I'm feeling a little behind already to be honest but I think once the big ticket items are booked and have a deposit down I'll feel a little better and will be able to relax while I get everything else planned!

Expert

August 2021 British Columbia

I have been engaged for something like 7 years lol we decided 2 years ago to finally get hitched.I found that I would be crazy into planning and would lose steam and give up for a bit.Highly recommend that you set yourself up with some kind of timeline and tackle small projects as you go.Planning my wedding early has saved me thousands of dollars because I have been able to buy stuff second hand or just find it on sale.

Frequent user

August 2021 Ontario

Congratulations 🥰 we have the same wedding month and year. We've been engaged since Jan 2019 and just started to dive right into wedding planning we have the venue, DJ ,photographer and just booked the officiant. I think booking earlier you might be able to come across some decent deals

Curious

July 2022 Manitoba

Hi Alana,


First off, Congratulations fellow bride! We just got engaged December 25th/19. Our wedding date is set for August 14,2021..we have our venue and photographer pretty much booked as well. I feel as though each new corner is turned----I'm not feeling pressure. We still have: engagement pictures, and colours to choose, bridesmaid/groomsman packages being made up. I'm enjoying the little things right now! I feel as though I can make the right choices, save some money and just relax...instead of just getting this, or booking that. After 19 years together...we are enjoying our engagement. ❤️❤️❤️

Beginner

October 2023 Ontario

We've been engaged since Feb 14th 2019. We had no plans of a wedding within the 1st year. We've been together for 5 years and living together for almost 5.5.
We started to plan and look at venues and find this a lot less stressful. Really is just $ holding us back right now
Imagine having the day pretty much planned out then just putting all the prices together when you're ready. We plan on having our big day later next year.

Hi! I'm in a similar situation- my partner and I are actually already legally married (it made sense for our situation and helped us move to another country together!) but we are planning a wedding because we got married in a simple courthouse ceremony with two witnesses and I want to celebrate with my people.

All of the info about how everyone has been planning is super helpful!


I was wondering what y'all think about when to start sending save the dates. I live in Canada and the majority of my friends/family live in the States. I was thinking of sending my Save the Dates in July or August 2020 (our wedding is June 2021) but I'm not sure if that's too early. I'm just so excited about all the planning and want to let people know asap haha.

Frequent user

July 2022 Ontario

View quoted message

Thank you!! We started planning our honeymoon which has helped!

Frequent user

July 2022 Ontario

View quoted message

Thank you! Isn't it crazy how quickly you can pin and unpin something on Pinterest lol! Congratulations on your little one! So much excitement in your life right now!

Frequent user

July 2022 Ontario

View quoted message

Thank you so much! That really helps me map everything out timing wise!!

Frequent user

September 2021 Ontario

Honestly start planning and booking. You will get better prices and first hand of dates.

Master

October 2019 Ontario

Our engagement was 2 years as well so I can definitely tell you my experience.




Wedding planning definitely comes and goes in terms of excitement/things to do. By month 3 into our engagement we had venue and photographer, like you, and didn't book anything else until May, which was 7 months into the engagement. It's totally fine for you to kick back and relax a little in the early stages. During times where I felt it was "too early" to book the next thing, I just researched on Pinterest (i.e. dresses, DIY projects) and spent time on the wedding wire community.




Some advice I could give you, is to have the majority of your vendors booked by a year's mark. We had everything except cake and flowers booked by our year mark, so was definitely less stress to find vendors with under a year to go. Also, some vendors will honour 2020 prices if you book in 2020, even if your wedding is in 2021. So by booking early, you can save money. Also, if you are planning on doing any DIY's (decor, etc.) research styles you like and attempt projects early. Trust me, you don't want to be painting rocks while chasing down RSVPs and attempting a seating chart (true story) lol.




I'd also recommend checking out bridal shows/expos in your area. I found that they are fun and more useful if you are just starting out with planning vs. just trying to find your last 1 or 2 vendors. Many vendors also give out discounts at bridal show and it's a great way to meet a variety of vendors since you meet face-to-face.

Congrats!

The start of the wedding process seems to be a good one for you since you have booked the venue itself. It would be good to get the whole vendor team ready now that the photographer is done and paid down for now. The small ticket items can wait as well as décor since you will have that much time to go out and get them beginning of 2021. Florist get booked fast if your need of one for the day.

I had all the biggest expenses out of the way and booked so the good vendors I knew I wanted were given their deposits. It was a good feeling to not look around anymore.


Newbie

September 2022 Saskatchewan

Hi Alana,

We are also waiting 2 years between engagement and wedding, however, our situation is slightly different as we are having a baby within that time. I've booked venue, photographer, food, transport for the bridal party, hair/makeup, and audio/DJ services already (with 1.5 years to go). I think the biggest thing is to keep doing research and keep having discussions about what you want/envision for your day. Enlist your bridal party (if you've picked them) in helping to book/plan or even brainstorm ideas once in a while. Check out local bridal shops and shows periodically to keep your mind in it. Definitely use Pinterest to pin/delete/pin the things you love because those might change and luckily most of the small stuff can be decided upon/bought closer to the day. Happy Engagement!

Expert

October 2022 Ontario

So we did the same thing... our engagement was just over 2 years. We booked the big things first... venue photographer videographer DJ flowers decor and limo. I'd you're pretty set on specific vendors it's not too early to book! We took our time other than that and now we're at the 6 month mark. While it feels like there's plenty of time there is and isn't. Depending on your invites and where you get them what kind you want I would also suggest getting started on that. Make sure you take care of your dress and the choose bridesmaids if you have any... once you choose bridesmaids dress depending on where you choose from give it a bit of time to see if it goes on sale. My girls saved around $60 buying the dress on sale.

Master

October 2020 New Brunswick

I think it's really smart to wait. When we got engaged I went through a wedding themed Pinterest board I had and half of the stuff I didn't like anymore and the rest was really over done. Your taste and wedding trends can change so much, and if it doesn't you can score some great deals on second hand wedding decor!

Curious

May 2021 British Columbia

It comes in waves for sure but it means when you take a break and come back to it you're excited all over again! Plus less stressful getting the big things out of the way. Less to worry about so that you can enjoy being engaged. I found exploring different destinations for honeymoons and doing DIY wedding projects has kept the excitement going

Super

October 2021 Alberta

We had a long engagement as well, about 20 months. I found it comes and goes in waves! The first few months I was non stop wedding all the time - I got so much booked and sorted out. Then I took a break during the summer/early fall. Now that we are 8 months out, I am in a full swing of excitement. It's never to early to take care of to do list items, space out your payments for things, etc. Doing things like engagement photos or having an engagement party can help in between.

No its not too early. lots of great vendors get booked 2-3 years in advance. i would slowly start booking all vendors, decor, flower, limo, ceremony, venue, photo, video. you also have time to shop around and do payment plans with your vendors to pay them off slowly instead of waiting till closer till your date

Wedding shows are a fun way to stay excited I think. I won my photobooth at one. Are you planning any DIY projects? You could start some of them if you have space to keep things.

Frequent user

May 2021 Ontario

My wedding will be almost 2 years to the day that we were engaged, so there's nothing wrong with planning ahead and having a long engagement!




We started venue hunting in October because our top choice venue is very popular in our area, so we wanted to snag it nice and early. Just booked a photographer this weekend because I am very particular about wedding photos and we wanted to amen sure we scooped her up for our date before anyone else.




I would say that for the things that are really important to you, it's never too early to be the first person to inquire! Some venues will not open up their books for a certain time (e.g. we looked at the Loft in Toronto, but they weren't even taking inquiries for our preferred dated for 8 more months at the time.




I agree with you that it feels too early for me to book anything else. We have an engagement shoot scheduled for April so that is helping with the countdown, and in May I'm going to start with dresses. I've found that assigning planning specific parts to specific months (like the dress shopping to May) has helped me not want to plan everything this minute. I'm a planner by career so I hate having to wait!

VIP

September 2020 Ontario

It's never too early! You can always lock dates down in current prices. We booked everything but the cake around the same time out and (against our judgement) waited on the cake because our vendor told us to, then wasn't available. You can never be too early.

Expert

September 2020 Quebec

HI Alana,

My engagement was about 19 months and the first 2 vendors was venue and photographer....lol

It is never too early to start planning. Have you started a guest list and filled in the info on each guest, such as email and mailing address...ect Then from there I started my seating chart, think take away rather then add.

Also your save the dates can be worked on and set aside. (that's what I did)

Booking vendors early is always best. In the end you do not want to be scrambling to finish up.

How about a wedding registry? or Thank you's if your doing that.
Groups
WeddingWire Article Topics