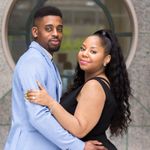 Devoted
June 2019 Ontario
Outside vs Church?
I am very religious but also love the idea of an outside wedding. What are your ladies thoughts? Any advice for either especially outside? Also share your venue for your ceremony!
Latest activity by Emily, on May 11, 2018 at 09:28
Devoted

November 2018 Ontario

I'm really religious too so the church was not even a question. I think you should include your place of worship if it's so important to you. You can maybe take pictures outside after the ceremony

To me, what makes the ceremony religious is what is said during the ceremony, not where the ceremony is. My fiance at first wanted to get married in our church, but when we found this venue, he fell in love with it as much as I was! What is nice about it is that the ceremony and reception are in one location, which is really convenient!

This is our ceremony space:




I wanted to get married in another location than my "home" church, but it gets very complicated with Catholic weddings (so I learned)...

If you are Catholic you have to be married within a church, so check with your priest about options (such as what Lisa suggested below).




I have been looking into the idea of an outdoors ceremony because I have always wanted. didn't look into church ceremony as I just wasn't interested in it and it would be tough with different denominations amongst our family members

the one thing with outdoor. you need a backup plan. either the outdoor location has an indoor space as well. or you may have to get married somewhere else all together. and some outdoor sites won't include chairs/sound/equipment. so that is all extra cost.


We are religious and doing in a church! Inside the churchbis very important to us and the family! It is my fiancé's home church and the church I will be baptized at!

Super

August 2018 Alberta

We're getting married outside, I love nature and we're not religious. The farm is where the entire wedding will take place so we have a tent for back up because weather is a big question mark!

VIP

April 2019 British Columbia

View quoted message

How lovely!

And I fully agree.

VIP

April 2019 British Columbia

We're getting married at The Gardens at HCP in Victoria, BC. The ceremony will be held outside and the reception will be held in their pavilion. As adults we're not as religious as we were raised to be but many of our guests are. (It's also during Easter weekend, which may draw the ire of some family members 🤷🏾‍♀️.)

I think you can be religious and have a lovely outdoor ceremony and celebration without comprimising your beliefs. The only thing missing is the physical structure of a church, but if all the world is a stage, why can't all the word be a church, when you add the right elements to it? Maybe speak with your minister about helping to create that vibe when they officiate.

I'm just saying, there are ways to make your outdoor ceremony as religious as you want it to be without minimizing or dismissing your beliefs.

Let us know what you decide!

I'm very religious as well, and I'm getting married outside. I'm a Protestant though (I notice that everyone has been talking about catholic weddings). Our ceremony will take place in the chapel area of a bible camp that I grew up going to. I feel like it will be an even more spiritual experience for me there because that place was foundational to my faith and because being around nature always makes me want to praise God. God is everywhere, so if your officiant doesn't mind doing the wedding outside, you can definitely have a religious wedding anywhere. We're also incorporating our faith into the ceremony: we'll have a brief worship time and a foot washing ceremony.

Hi there,

I didn't realise how religious I was until I booked the cremeony outside and I wasn't getting married in the church.

As we were getting married outside and on a Sunday, clearly a Catholic priest wouldnt perform the ceremony. However, I went to talk to the priest about it and how I felt.

He worked with me and helped me organised a church ceremony for the weekend after. Just have to provide him with the record of Solemnization from the officiant and he will then complete the sacrament of marriage for me. Clearly all the guests won't be there. Just maid of honour, best man and immediate family but it's more for myself and feeling comfortable with my decision. My fiance was ok with it as well as he is not very religious and he wanted me to feel comfortable with our choices. Plus I get to wear my dress twice!

So there are options. Just research and do what you are comfortable with. Hope this helps.

Good luck

Expert

August 2018 Ontario

I'm marrying a Catholic, so ceremony outside Church was a no-no

Master

August 2019 Ontario

If you're very religious, would an outdoor ceremony be suitable? I don't know about other religions, but I know with Catholics, you can't usually get a priest to perform a ceremony outside of the church.

We're doing an outdoor ceremony and that's giving me so much anxiety because of décor, ceremony music, etc.

Related articles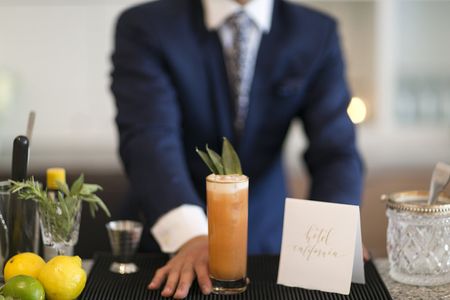 Groups
WeddingWire Article Topics