Hey amazing brides!
Loose hair or wedding updo? What is the style your prefer?
Did you find many inspirations online?
Share a pic of your favourite hairstyle!

I love the half up hairstyles! This is my favourite so far!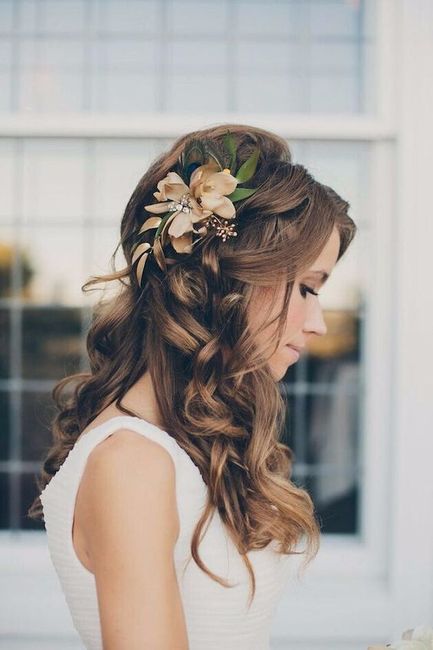 What about you? What is your favourite hairstyle pic?
***
Did you take all the questions? Create a discussion and show us which inspiration you chose for each! I can't wait to see how your Pinterest wedding looks like! Let's see if we can make it a dream come true!

***
Image: Pinterest