In honor of #MakeUpMonday let's talk beauty treatments

What kind of manicure are you going for on your wedding day? Traditional polish? Gel? Acrylic? SNS? Full color? Nude? French tips? Glitter? A party nail? An intricate design?
Will your wedding day nail look be similar to your usual nail style, or are you going for a completely new look?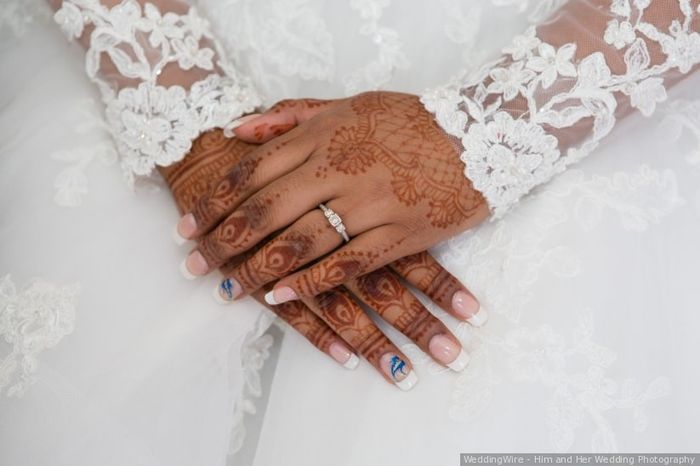 Photo by Him and Her Wedding Photography in Hamilton
Since it's #MakeUpMonday feel free to use this discussion to talk about all things makeup and beauty - ask questions, share ideas, and show off lots of photos!
Need more nail art in your life? Who doesn't!? Here are 14 Wedding Nail Designs to Rock on Your Big Day (or just to swoon over!)