How do you feel about the groom seeing the bride before the wedding ?
Post content has been hidden
To unblock this content, please click here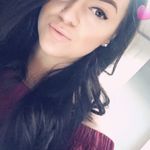 Frequent user
October 2018 Ontario
How do you feel about the groom seeing the bride before the wedding ?
So my fiancé and I have been on a long search for a great venue where we can get married on site since we aren't having a church ceremony. We have recently decided on a great place, great price, absolutely beautiful ! Only downside is that we would have to take our wedding pictures in the morning.. and that means my groom would need to see me before my wedding. I've been told that this is how things are typically done these days. But I just always pictured the first time he sees me on that day would be when I walk down the aisle. I don't know if I should let this detail push me away from booking this great venue. What are your thoughts on this ?
Latest activity by Erin, on January 3, 2018 at 10:35
Master

September 2017 Ontario

If you feel like walking down the aisle should be the first time he sees you then stick with your gut feeling. I know first looks are common these days but we stuck with the tradition and it was nice. I knew what he would look like but he had no clue what I would look like and he was so excited and shocked when I came down the aisle and it was super special!


I honestly do not see anything wrong with this. I do understand if you want to follow the traditions, but I think that if we had to take the pictures before he ceremony I would have done it as well. Good luck

Frequent user

November 2018 Alberta

Oh no! Girl I feel your pain and know what you mean!
This is exactly why I havnt booked a photographer yet.... I want the moments at the alter to be the ones I remember most, the tears, the vows, my son's walking me to their daddy ❤ I think personally of that's the way you want it l, don't settle! First looks have been offered so many times to me and we just both agreed that we want to keep the secret dress/bride thing cause that's the romantic part. ( make sure your make up artist can keep your eyelashes and mascara on!) I'm gonna bawl 😂


Frequent user

October 2018 Ontario

So I have decided to have my ceremony at a separate location so I'm able to do things the way I wanted to ! I can't wait to see his reaction seeing me for the first time as I walk down the aisle

Super

September 2018 Alberta

Not at all, lots of couples do before ceremony photos. And speaking from a different culture it is traditional for the groom to see the bride before the ceremony. In which since I'm marrying a white man we are doing the traditional not seeing each other until ceremony, but this was a HUGE culture shock to my family (Chinese) as this is not what they are accustomed to at all. Oh and I heard you get your tears and what out of the way before the ceremony so you are not a blubbering mess haha

Super

July 2018 British Columbia

View quoted message

Haha. I think its me trying to convince myself that itll work but i cry at every wedding and i know my FH will probably tear up and then im just gonna lose it. And im an ugly crier so thats cool.

View quoted message

I considered it for the exact same reasons, butninkust couldn't over come the disappointment of him not seeing me for he first time walking down the aisle. He also feels strongly about it, to him it wasn't even a question he did not want a first look at all. So in order to keep a relaxed pace and whatnot we are making sure that the timeline is more relaxed and not right from one to the other. But also on the crying thing I 100% hope it works for you because I'll be crying like a baby haha

Super

July 2018 British Columbia

We will be doing all our photos before the ceremony. We picked it for a number of reasons but the biggest ones being:
-we got to spend more time together on the day of our wedding
-the whole day would be a more relaxed pace and we could spend more time with our guests
It is a bit of a disappointment that my FH wont see me for the first time walking down the isle... But i think the benefits we will gain from doing our photos early strongly outweigh it. Im also hoping that itll help me not cry so much as i try and stumble through my vows. Haha

View quoted message

I know how you feel! We're planning on doing a 1pm ceremony and I feel like I will be up early to get everything done!

Super

August 2018 Alberta

My ceremony is at 11am, so I don't even have The option for a first look. Haha.

But we did have the option of a 11am or a 3pm ceremony. 3 was too late for us to do photos after the ceremony, so we would have had to do a first look and our photos before. Neither of us wanted to do that, especially my fiancé. So we chose the 11am time.

Us girls are going to be rushed in the morning, and we know it, but FH and I didn't want to compromise on seeing each other before the ceremony. Do what you guys want. If you really want to see each other for the first time walking down the aisle, then don't compromise on it. The plan is not to have to do this again, so make sure it's want you want!

I'm just glad there's only 4 of us girls, I'm kinda scared as to what time we're actually going to have to start getting ready

View quoted message

Haha! Glad you corrected the last line. At first I was like "who spends the wedding night apart?" Made for a good laugh though!

Devoted

August 2018 Ontario

Oops the last line was meant to say: spending the night before the wedding in separate locations.

Devoted

August 2018 Ontario

We are doing a first look to calm our nerves (ok, my nerves). I'm probably going to be one of those bride's that you see on America's Funniest Home Videos, fainting at the alter and then face planting into a pond.

Our ceremony is in the evening at 7:00 pm. We agreed that we would like to spend some time together before being put under a microscope by friends and family. Afterall, it's "our" day. Some relaxed time together will be so nice. Then we will meet with our wedding party and do photos. We don't have many traditional aspects to our wedding, but I do like the idea of spending the night in seperate locations.

View quoted message

That's exactly how I saw it. I was on the fence about a first look or not. I knew that if we didn't do a first look that I would not at all regret it but there was a definite chance that I would regret doing it, so with that we decided to wait till I'm walking down the aisle.

This was a big thing for us! Neither of us want to see each other before I walk down the aisle. This was one thing I was not willing to compromise on.

First looks are more popular these days, and can be a special moment between the two of you before the business of the wedding day.

For me though, if there is something I really want, I know I will regret not doing it, which is why we are not doing a first look.

My fiance and I live together so we will be spending the night before together. Meaning he will see me in the morning. However he will not be seeing me in my dress till I walk down the aisle. I absolutely love the idea of him seeing me looking like a bride as I walk down the aisle. We decided against the first look for that reason. We want our friends and family to be there for our genuine reactions to seeing each other right before we say I do. So personally I would not go with a venue for the detail, but it just depends on how much you want to stick to waiting till you walk down the aisle.

Expert

March 2018 Ontario

That is a big part of your day is when you see each other for the first time. My FH and I are doing a first look that our photographer will capture for us, but my FH was against doing our wedding photos before we are married. So we are still doing photos after the ceremony.




If it is something that you can't let go then look into other venues or speak to the event coordinators at the venue you like and get their take on what other brides have done. We did that with our coordinator and she gave us ideas that we would have never thought of doing!

Groups
WeddingWire Article Topics