Post content has been hidden
To unblock this content, please click here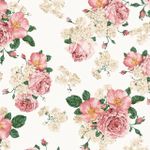 Beginner
August 2019 Quebec
Guestbook?
Are you doing a traditional guestbook? Something else? Share your ideas!

Newbie

March 2021 British Columbia

I'd love either a star map or a moon phase print

or maybe both




star map is from https://strellas.com/ and the moon from https://positiveprints.com/product/moon-phases-poster/

Newbie

November 2018 Alberta

We only have 15 guests so we have bought a photo album with writing space next to the photos and will leave a camera there and ask them to take a snap and sign the book and we will add the photo later and use it as a photo album. Kill 2 birds with 1 stone and all that.

Expert

September 2018 Ontario

We had this made as our "guestbook". Each guest will "leaf" their name.

Guest Book




Beginner

August 2019 Saskatchewan

We are making a photo book either off of Shutterfly or Costco and leaving white spaces for the guests to sign. The pictures will just be photos of us in chronological order and ending with our engagement photos. We wanted to include photos in some way since we've been together for 10 years so we've done a lot of "transforming" haha so this was our way of doing so!

Frequent user

October 2019 British Columbia

I'm opting for a shadow box with wooden hearts Everyone can sign their name & drop it in. That way we can hang it on the wall to enjoy forever rather than a book on a shelf that we will never look at!

found on pinterest




Devoted

April 2019 Ontario

View quoted message

Hi Tori,

Thank you for the link!

This is such a great and unique idea!

Top

October 2019 Manitoba

View quoted message

There a couple sites that I found it on:

thenightsky.com

starrymaps.com

Starry maps looks like they offer more options of changing wording and the look of it though.

Devoted

April 2019 Ontario

View quoted message

What website is the night sky from? It's a great idea!

We got this cute puzzle from Walmart that is all white and heart shaped. We will have guests sign this and then put our wedding photo in the middle and hang it on the wall in our house when we get one. We are also going to have a traditional guestbook for people to leave comments in.

Expert

August 2018 Ontario

View quoted message

Thanks! They have a three pack of metallic sharpies at Walmart!

Devoted

September 2018 Ontario

View quoted message

Oh I love the different coloured markers!!!! We were just going to do silver but that looks so good!!!

Expert

August 2018 Ontario

View quoted message

This is what we did, and it turned out amazing!

Frequent user

June 2020 Ontario

We're doing a traditional book. We got a beautiful vera wang guestbook as a gift at our engagement party. It has a space to insert a picture (we will put one for the wedding hut after exchange for a pictire with the entire wedding). I wasn't surr ehat to do but since we got it we'll be using that 😊

Expert

October 2018 Saskatchewan

I wanted something we would actually look at instead of book that will sit on a shelf and never be looked at again.

Guests can leave us a note in one (or more) bottles and then we will read them all on that anniversary.

Devoted

November 2018 Ontario

We just went with a regular little book. The Art peices are nice, but they usually end up being huge and if you ever want to take it down it much harder to store. A book you can just put on a book shelf, and pull out when you want to share memories 🤗 I got these (It came with a matching ring dish) on Etsy.

Devoted

September 2018 Ontario

We have this and will get everyone to sign with silver sharpies. Then we can hang it up and look at it all the time

General type book with personalized pen.

VIP

November 2019 British Columbia

We are doing a traditional guestbook because I love things like that! We ordered this beauty off Etsy!

Frequent user

June 2019 British Columbia

Fingerprint tree

We wanted to get something that we could hang up in our living room so we can see it everyday so we decided to get a fingerprint tree! We will have ink pads of various colours that the guests can use to imprint their fingerprints onto the drawing. It will look like a nice wreath once it is complete! I got this online from a Chinese website and I think it only costed me $20 CAD with the ink pads!

Devoted

October 2018 Ontario

Originally we thought we would do a

poloroid guestbook but now we are doing this instead. Just thought it would be more

meaningful for us in the long run!

View quoted message

Oh that's awesome thank you!!! Thanks for the pen recommendation too saves me testing a bunch too hahah!!

View quoted message

I think writing letters to each other is a cute idea!

My friend turned hers into a guestbook for their house! Anytime they have guests over, for whatever reason, she asks them to sign her book.

View quoted message

From Michaels! I bought a bunch of different pens from there as well to test which ones wouldn't bleed and I found Micros 08 was the best! The outside is a tan/light brown colour and the pens themselves come in a variety of colours. There was another type too, with more of a whitish casing and the lid and bottom were the colour of the pen. I don't see a name in the picture I have but the name could always be on the other side.

View quoted message

Where did you get the wooden hearts from! I need them for my idea too!!

View quoted message

Love this!

Devoted

August 2018 Quebec

We went for a more traditional book (except that we bought a cute notebook instead of an actual 'guestbook'), and I'm really happy that we did, because some people wrote really long messages that are very sweet and precious.

Now I'm just wondering what use I could make of all the empty pages left. I was thinking maybe we could add some love letters to each other on our anniversaries (that would give us an excuse to reread the messages too), or something like that.

We bought a shadow box, wooden hearts, and guests signed a heart and dropped it into the frame. This is similar to what we did:




British Columbia

We were going to have a big piece of wood (like a log cross section), however our friend is making us a custom, living edge table, so we won't be doing 2 pieces.

I'm thinking of doing a photo frame, or canvas, that has a big white matting around it for signing, and we'll put a wedding photo in it, so we can hang it in our home.


I don't care for the traditional guest books, or something that gets put away and never looked at again. So something pretty that will coordinate with our style would be preferred.

Master

October 2019 Ontario

We're doing a photo guestbook! Guests will have access to an instant film camera, take their picture, and sign the picture!

I saw this idea online and I love it!!!

Frequent user

September 2018 Ontario

We made our guestbook out of pallets and pine. It's not done yet. We are going to paint a letter R for our last name. We will get a sharpie and everyone can sign around the R

Beginner

August 2019 Quebec

View quoted message

Wow that is really beautiful!!!
Groups
WeddingWire Article Topics