What's your take on wearing black to weddings? Do you think black is only for funerals, not weddings? Or do you think a little (or long!) black dress is always appropriate attire?
Would you wear a black dress to a wedding? Faux pas or nah?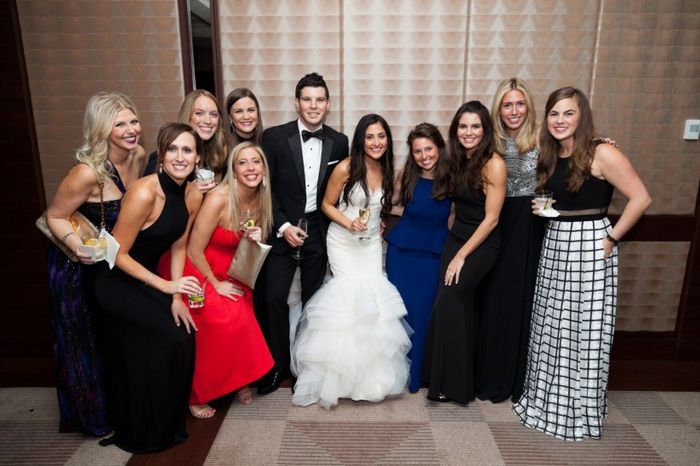 Photo by Michael Bennett Kress Photography in Bethesda, MD; featured in Here's What to Wear to a Wedding, According to the Experts.
Next Question: Bringing a large gift to the wedding?
Back to the Beginning: Faux Pas or Nah?