Let's see those engagement photos. I'm interested in the clothing choices you all chose! Let's turn this thread into a virtual pre-wedding red carpet. Did you envision a certain look and acquired clothes based on that, or did you formulate something based on what you have in the closet? Were you inspired a particular theme?
We kept it casual and wanted to reflect a date in the city vibe. I wore a blue linen-cotton blazer from RW&Co and contrasted with a Soul of London white shirt. Brown chinos, also from RW&Co to give off that earthy fall vibe. Had a pair of Steve Madden oxfords and a belt from Marks that coincidentally just complimented the blazer and pants perfectly. Finished it off with a silver bracelet Fossil watch. She wore a silver top from Dynamite, which is the colour of our wedding party. Her coral skirt is from Uniqlo and I love how it adds warmth to the photos, especially in the city shots. Open-toe snakeskin heels are from Naturalizer (she swears by their brand as being the most comfortable heels), and a rose gold coloured necklace with crystals from Bittersweet to match her skirt.
Location: St Lawrence Market/St James Park, downtown Toronto
Photos by Vai Yu Law Photography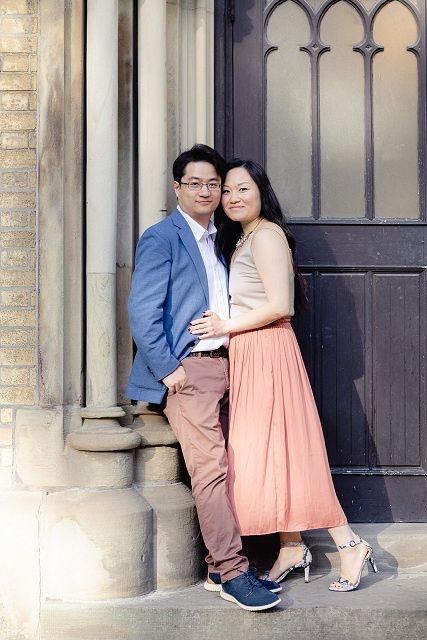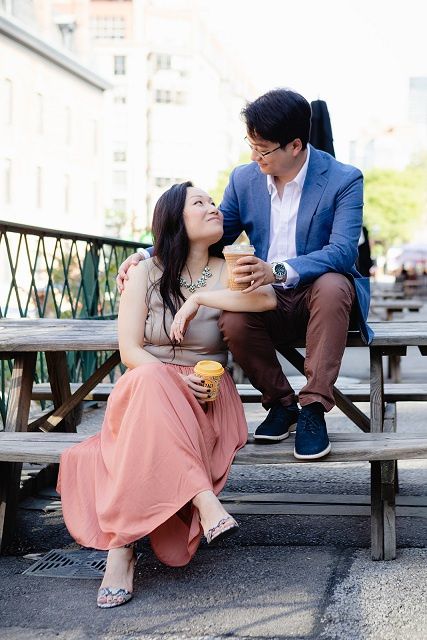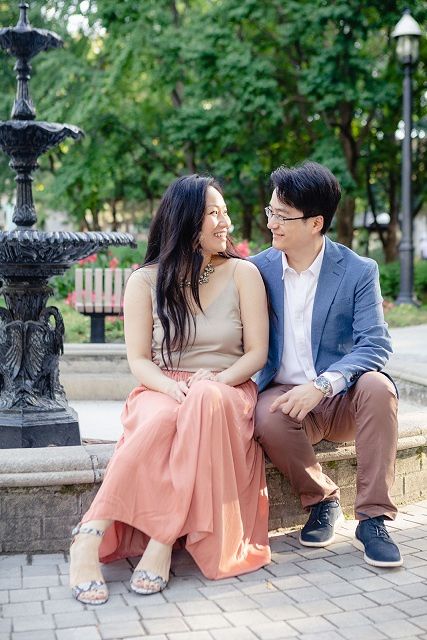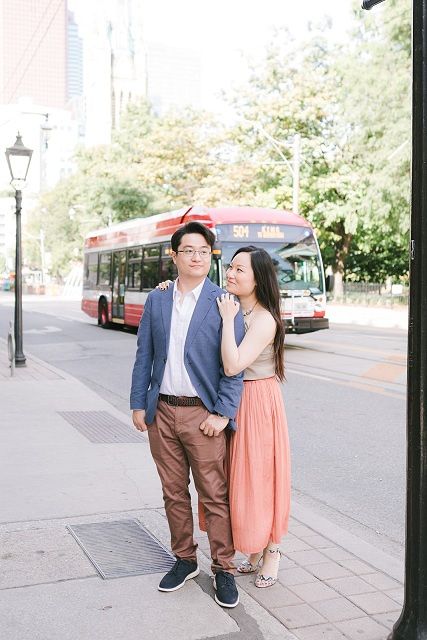 If you're planning your engagement photos, hopefully this will inspire some ideas. Feel free to let us know what you have planned (if you know).