No need to stop the style at your decor - you can extend the summer vibe to your bridesmaids as well! Which bridesmaids dresses do you prefer? Tropical or nautical?
Tropical?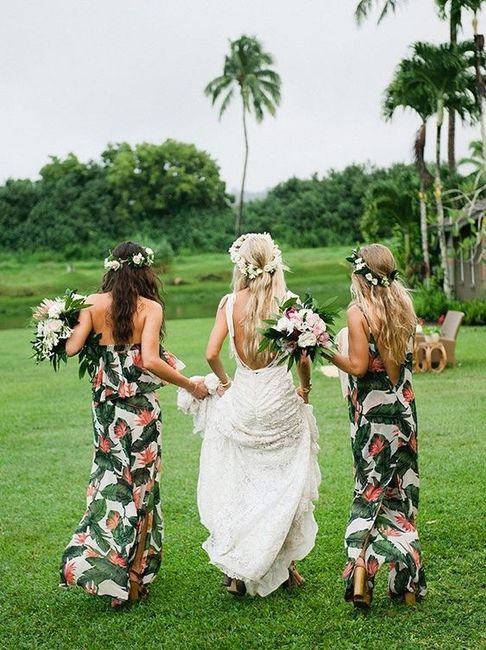 Photo by Ryan Hebert, Dresses from Show Me Your Mumu
Or Nautical?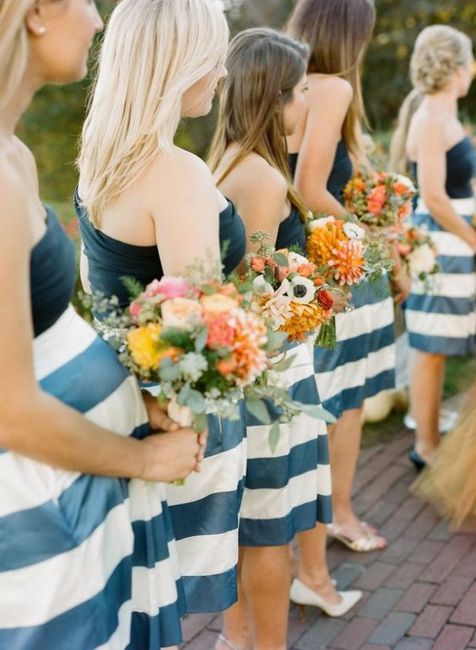 Photo by Stacey Hedman
Next Question 👉 Seating Chart: Tropical or Nautical?