Post content has been hidden
To unblock this content, please click here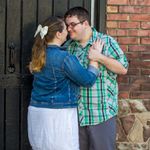 Frequent user
July 2018 Ontario
Bridesmaids dresses
I'm struggling with bridesmaids dresses! My bridesmaid are all different body types so I'm getting frustrated looking for a dress that will suit them all. I also want them to be comfortable so I thought about different dresses, same length and colour and then same length and style, but different colours. Why is this so difficult?! please HELP!
Frequent user

July 2018 Ontario

View quoted message

I order the swatches for my girls' dresses and it cost me like $5 and shipping was free

Newbie

September 2018 Prince Edward Island

Has anyone ordered swatches form Azazie.com? The shipping rate chart shows it would cost $33.95 to ship to Canada.

Yay! Let me know how they turn out. We aren't ordering ours from there until October.

Frequent user

July 2018 Ontario

All my bridesmaids have fallen in love with the dress I have and my Maid of Honour also found her dress on Azazie.com. thank you all for your help!

My maid of honour purchased one from amaze and have no issues at all! The dress is stunning and fits her perfectly. If you all of your girls place their order within 24 hours of each other they will all be the same dye lot. If not, contact their customer service and let them know your bridesmaid order numbers to ensure they are all the same. They are very accommodating and work very well with people to ensure you get what you want.

Hi Dawn, Happy to read your discussion. Do you have a color in mind? Here I send you some inspiration: Bridesmaids dresses - Bridesmaids with different dresses: YES or NO? - Bridesmaids Dresses - Zodiac Sign. Let me know. xx

Devoted

November 2017 Ontario

Hey Dawn!

I was in the same boat as my girls are all beautiful but very different in body types!

I went with Bill Levkoff dresses all in chiffon and long. We are doing 3 different colours too for the 6 girls so i literally let them pick what suited them better and i know on our big day they will all look beautiful!

Super

July 2018 British Columbia

Check out ShopApricity. I am in a friends wedding this summer and we (all 4 bridesmaids) are very different body shapes amd sizes so we each got a different dress in matching colours. The dresses just came in yesterday and i am so happy with mine!

Super

September 2017 Alberta

I have 2 bridesmaids one is a size 30 the other is a size 12. I gave them a length and a colour and no stiff shiny fabric and told them to go forth. I sent them some pictures of dresses that I liked to get a feeling for colour and style but really I know there is no way they are going to look the same and I don't really want them to. My bridesmaid of the smaller size decided to choose from the same designer as the size 30 bridesmaid to make sure that the colours matched, but I was okay with one have a darker dress than the other. I think they both picked lovely dresses and they are both happy with them.


Frequent user

July 2018 Ontario

I found these dresses on Azazie.com. I'm thinking the blue one for my Maid of Honour and the green one for the bridesmaids. the blue in the moh dress is the same as the sash on the bridesmaids dresses.

Newbie

September 2017 Ontario

Go to Azazie.com. I didn't find this site until 3 of my 5 had already ordered dresses, but the two that ordered from there turned out great and came in months sooner than expected! And they can actually custom make them to order, unlike most bridal stores that say it's "custom" but it's not made to your measurements.

Frequent user

July 2018 Ontario

I hope so. it is still an exciting process.

Ya hopefully all goes well!

Frequent user

July 2018 Ontario

Yeah I've order swatches of the colours I want. I'm going to tell my bridesmaids to so I can make sure they really are the colours I want.

Hmm ok. I do think that Azazie is a bit different. I have looked at that website too and I take it more as just a dress website rather than specifically for weddings. You can't choose the same color options if that's important. I just looked on the website and saw nothing about color differences if ordered at different times. I would go on website and look at their return policies and terms and conditions at the bottom..seems good. They suggest ordering a color swatch first to make sure the computer isn't distorting the colors. Then if your gowns don't match the color swatch you received you get a full refund.

Frequent user

July 2018 Ontario

Yeah I was looking on Azazie.com and at the top of every page it's like buy your dresses together or they may be different shades. Also that's a good idea to order all together and save on shipping.

Oh ok interesting..good to know! Was that on their website or on a review? I think I'll order all the girls dresses at once, once they've all picked them and that way we save on shipping prices as well. Hopefully I will avoid that issue then?

Frequent user

July 2018 Ontario

I read that if dresses aren't ordered within 2r hours they could be from different dye lots meaning the colours will not be the exact same.

Do you mean from each website? Not sure I understand the question but you can order color swatches from each website and as long as the material is the same for each dress the colors should be the same. There's a lot of pictures on their websites too of real weddings and happy brides.

Frequent user

July 2018 Ontario

What if they order from different dye lots aND the colours are different?

Look on "for him and for her" or on "KF bridal"! They have tones of color choices and a lot of dresses to choose from. I haven't ordered mine yet but the dresses have good reviews. So I'm just telling the girls the length, material and color that I want, and they get to choose a dress that fits their shape/style and budget. You can also order matching ties or bowties for the guys on those sites too.

Expert

November 2018 Ontario

Mismatched dresses are super in! i have a bunch of very different bridesmaids too, especially in the colouring department, so we're thinking something like "dress knee length or longer, in a cool jewel tone" will be their shopping instructions.

Beginner

June 2018 Quebec

I have the same problem with my bridesmaids ! What we decided to do is same color, same lenght but the top of the dress can be different!

hope it can help you!!

Master

August 2017 Manitoba

That's awesome, Dawn. The measurement is something to be aware of as some are in different units. As long as you have the measurements correct or close, you may have to alter it for a good fit.

Frequent user

July 2018 Ontario

I found a dress I absolutely love on Azazie.com and my bridesmaids love it too. I've only found good reviews about it, but it was the measurements that are making us nervous now

Master

August 2017 Manitoba

There is nothing wrong with ordering online. However, check out reviews from the company and see if they have been reported to the BBB (if applicable). Keep in mind , you will need to make sure you have the correct measurements as you will have to determine what sizes to order. All the best. Feel free to keep asking for support, we are here to help out.

Frequent user

July 2018 Ontario

We've been looking online. is it bad to order online? should we try to go to a shop? I don't want to be a nuisance for them.

Super

August 2017 Alberta

You can get a swatch, no? Then give one to each of them so they can colour match.

Frequent user

July 2018 Ontario

I'm afraid the colours won't match :-(

Super

August 2017 Alberta

Tell them the colour you want then let them pick their own dress?

Master

August 2017 Manitoba

Other suggestion, I would to take pictures of the dresses and styles and see if you can e-mail, skype or set-up separate times to meet up with the party and then try to see if anyone can take either time off or have a little free time to meet up as whole. I had the same issues with schedules and had to make arrangements to have everyone meet at separate time, made notes and rely the information.


Frequent user

July 2018 Ontario

My issue is that we are all on different schedules so its difficult for us to all go shopping at once.
Groups
WeddingWire Article Topics