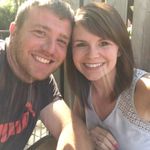 Frequent user
June 2018 Ontario
Bridesmaid dresses
Best place to purchase bridesmaid dresses online ?
Latest activity by Elizabeth, on March 2, 2018 at 14:35
Frequent user

June 2018 New Brunswick

I cannot recommend anything more than Boutique 1861! They are an absolutely amazing company and have always delivered. I've bought clothes from them over the years and they've always been beautiful and in perfect condition. My MOH and one of my bridesmaids got their dresses here and they are stunning. Plus they aren't too expensive, most ranging around $100 and most styles are under $200!

Curious

August 2019 New Brunswick

Someone said Boutique 1861. I agree. I love their dress !!! My bestfriend who got married last year brought our bridesmaid dress there. Good quality, great price.

Frequent user

June 2018 Ontario

We are ordering these at Davids bridal in petal pink tomorrow (shown in front picture). They are 30$ off tmrw ! Glad that is finished, 3 months to go!

View quoted message

No problem! I loved the dresses they ordered. They were all perfect and looked so beautiful on them. I ordered a dress from davids bridal and hated it!

Expert

August 2018 Ontario

View quoted message

That's great thanks Jen! I will show the site to my bridesmaids. We were going to go with David's Bridal as there's one here in Ottawa but this might be a good option too as there seems to be a great selection.

Two of my bridemaids are only an hour from Ogdensburg on the US border so we may be able to ship to their UPS as a group and pick them up there (we've done it for a few other things) which would save a good chuck of shipping.

Thanks again!

View quoted message

I did. But it wasn't very much. There is an option to send them to your house but shipping to Canada s $50. You'll have to pay duty either way. Any item that crosses the border that is over $100 USD you have to pay duty on. The company that would deliver the dress to your house would hold the dress until you paid the duty. Or it would be shipped to a mailing depot and you'd pay duty there when you pick it up.

Expert

August 2018 Ontario

View quoted message

Jen, I hadn't looked before but their dresses ARE really nice (similar looks to Davids but looks like more selection). Did you have to pay any duty at the border?

For my friend's wedding we bought our dresses from kfbridal.com They were having free shipping when we ordered. Haven't received it yet and it's been almost 1 month. The expected arrival date was mid-March though so I can't comment on the quality yet.

Beginner

January 2019 Alberta

My bridesmaids are getting theirs from www.forherandforhim.com. They come from the US, but they have really good reviews.

Frequent user

May 2018 Ontario

Boutique 1861 from Montreal has beautiful dresses at reasonable prices!

AZAZIE! Hands down. Best decision we made. They are perfect, came in quickly, and the quality and customer service are amazing.




Expert

September 2018 Ontario

I'm thinking of getting the bridesmaid dresses on jj house. I heard great reviews on them especially when you talk to them about buying in group they will give you some discount.

Frequent user

October 2018 Ontario

I've bought a couple from Azazie before that were great. A couple of my girls have bought from 1861.ca. They're really good at adding new stuff almost everyday

Super

September 2017 Ontario

I've bought a bridesmaid dress for myself from ASOS. Really nice quality and good customer service. I think ModCloth has some bridesmaid dresses as well.
Groups
WeddingWire Article Topics