Post content has been hidden
To unblock this content, please click here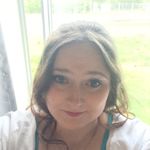 Curious
May 2018 New Brunswick
Bridal party Gifts?
Do you guys have any thoughta. Im conflicted about what to get for my girls!
Latest activity by Brittany, on December 20, 2017 at 04:40
Curious

September 2018 Alberta

I plan on getting my girls each a pair of silver knot earrings to wear on the day. And as a cute little memento.

We did bridesmaids boxes! And had candles, nail polish, bath bombs, chocolate, some alcohol, etc. And for the guys we just have gold tie clips so far.

Curious

September 2018 Ontario

I'm getting my girls a charmed aroma candle (ever girl loves bling) some nice body lotion and a cute blanket scarf (You could always switch the blanket scarf for a nice summer scarf or beach wrap). For my maid of honour I want to also get her a braclet.

Expert

August 2018 Ontario

I'm in the same boat. I was debating on the bridal robes, but I don't know if they'll use them again. I want to get them things that they'll get use out of!

Curious

August 2017 Ontario

I got my ladies robes and bracelets. My cousin makes really great bracelets using real stones.


Devoted

April 2019 Ontario

I looked all over Etsy for some ideas, but with 5 girls, 3 flower girls, it can get pricy. So I might go to Pacific Mall b/c I heard they sell those silk robes, a hand bag and I will probably get them their jewelry at a store in Vaughn Mills that sells just jewelry.

Expert

November 2019 Ontario

I like the idea of something they will use/wear again. Im not a fan of things with "bridesmaid" or the wedding date engraved/written/embroidered on them, because then they're specific to that day. Something like jewellry, a robe, slippers, etc. that they could use day of but will be practical after is nice.

I wanted to pay for their hair and make up but I just can't swing it unfortunately.




I've gotten them cute slippers to wear the morning of (and after), swell water bottles and a bracelet each.

Newbie

August 2019 Ontario

View quoted message

I like the idea of a delicate necklace or dainty ring. Something that they could potentially wear on your wedding day too.


So far I've purchased silk robes and I found a bracelet for my MOH from Kate Spade. I wanted to switch up the gifts a little bit from each of them. I'm trying to decide what I want to get my bridesmaids for jewelry.

View quoted message

That sounds so considerate Daphne! The whole idea must have been a blast.

Super

July 2017 British Columbia

I got a face mask, silk robe, small piece of jewelry, and lots of things to recover the day after (advil, ear plugs, emergen-c, etc). I also paid for hair and makeup.

Master

September 2017 Ontario

I got my girls reusable totes, a bath bomb, and a monogrammed blanket.


I am still trying to think of what to get my girls too! Personally, I think part of the gift should be something that they will use after the wedding. My friend gave us a spa gift card. The one she gave was for a few different spas in our area; my friend (another bridesmaid) and I were able to go together.

Curious

May 2018 New Brunswick

Less than 100$ since i paid for half the dresses

Master

August 2019 Ontario

Do you have a price range in mind per gift?
Groups
WeddingWire Article Topics