Are you going to wear your veil all night long? Or are you taking it off after the ceremony or after pictures? Will you wear your veil for any of the reception? When do you plan on taking your veil off?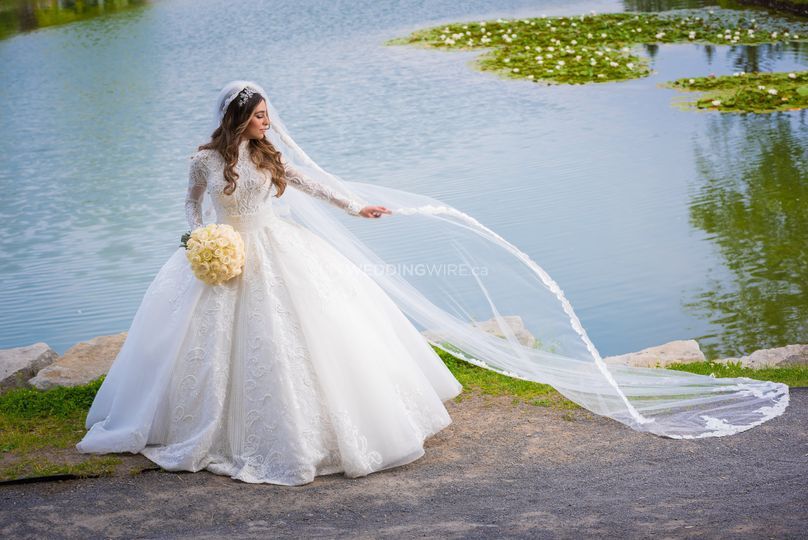 Photo by Serraf Studio in Montreal
For more discussions about the details, check out: Velvet vibes!, How long is your train? , and Fake eyelashes - a must, or too much fuss?