Will you try your hand at creating your own card box? Perhaps your venue has something you can use? Or have you decided to buy or rent one?
Are you DIYing your card box?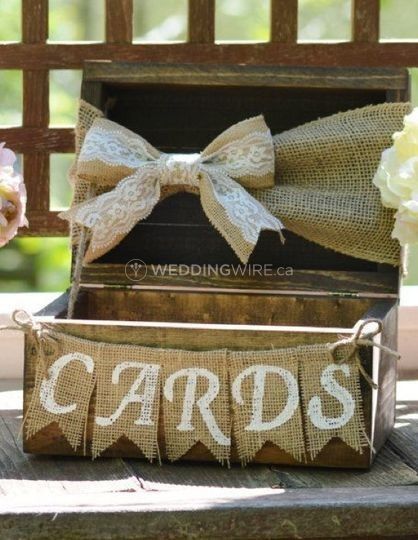 Photo from Masterpiece Events in Camrose, Alberta
Next Question: Are you DIYing your cake topper?
Back to the Beginning: DIY or Buying It?