Post content has been hidden
To unblock this content, please click here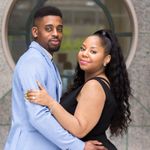 Devoted
June 2019 Ontario
Anyone experienced cold Feet?
I have been with my now fiancé for years and we have gone through a lot together good and bad. Marriage is very sacred and special to me. Is it just me or did anyone else second guess anything? Like am I ready for marriage? Is he reallllly the one? If so tell me your experience and how you worked through it. Thanks
Latest activity by Softbolt, on February 21, 2023 at 04:05
If you intend to get remote access to your partner's phone activities or other gadgets, I would like to drop a reliable referral to this professional ethical hacker at 'hackingloop6 @ g m a i l . c o m, I have the boldness to refer to him on this forum as I also got his referral out here. you can check out this ethical hacker, the Spy-lord is involved with cloning phones, hacked into my ex's email and Facebook, which let me know that my ex was infidel, the genius also gave my nephew some really outstanding school scores which he upgraded himself, a cool way to have financial freedom as well. Get your bank blank ATM cards which could debit money from any ATM machine. Bank transfers and wire transfers as well as PayPal jobs, he's that good, had to make him my personal hacker. You could mail him as well if you got issues, he's discreet and professional, you can also call and text him on WhatsApp + 1 (4 8 4) 5 4 0 - 0 7 8 5, his hacking service is legit and affordable..




Super

August 2018 Manitoba

I had cold feet about my wedding, but not really my fiancé, but I think those feelings are natural because marriage is very sacred. You should definitely talk to your fiancé about how you are feeling, it will make you feel better. We also took pre-martial classes at our church (requirements from our pastor before marrying us) which has helped us prepare for this new chapter. I think the pre-martial classes have really helped ease a lot of my worry, thoughts, and cold feet. I hope you feel better about everything!

Devoted

November 2018 Ontario

I really think that this is something you should have a serious conversation with your partner about. If you are having any thoughts like this, talking to him will make you feel better. See if he is feeling the same way. If you don't feel ready, don't get married. It doesn't mean you need to break-up, maybe just spend more time building your communication and love for each other. I hope you feel better about everything though

I've only ever had cold feet about the actual wedding itself but NEVER about marrying him. I was previously married and had a horribly failed marriage. Marriage scares the poop out of me so I find I really start to rethink the whole wedding thing when things start to get really stressful in the planning process. We are 33 days out and all of the little planning details are getting under my skin. Not enough to make me rethink getting married to him. He's the one who changed my perspective on getting married again.

If you're really having doubts about him being the one for you, you may want to sit down and have a serious conversation with him about it. You're still a year and a month away from the actual day. If this isn't something that you feel in your heart is right with him, then it's best to walk away now instead of closer to the day.

Good luck.

I've never second guessed my decision to marry him, nor him me, but we both have thought about the changes that will happen and what we will "miss". He knows he is going to have to cut back on his gaming. And I know I am going to have less alone time (we currently don't live together). But, we both know we are better off married to each other and giving those things up then staying single and keeping those. For us, it was important to talk about it. It was never thought of as a negative thing, just thoughts about our changing relationship.

I get it.

I don't think I don't want to marry him, but sometimes my panic just rises at thinking about how this could go and not end well. Product of terribly divorced parents I think.

Devoted

October 2018 Ontario

View quoted message

I totally agree with this.

I knew he was the one very shortly after we started dating, so there's never been a doubt there or second guesses. That's actually one of the reasons why we're engaged, because I asked him what we were waiting for. We both knew who we wanted to spend our lives with, we have a home, we knew we wanted to get married so why wait.

We considered eloping, but I knew neither of our families would've forgiven us. and there's tons of memories that can be made that day. Right now, I'm just annoyed that I have still have to wait 5 more months.

Yes! The closer the wedding got, the more I started to think about what I was actually preparing for. It was more terrifying to think I was getting married, than worrying if my fiance was the one for me. Now that I'm married, I still think about it sometimes but I'm happy I did it!

Master

September 2017 Ontario

I think I had cold feet about the wedding but not really my husband. I think I was just stressed and eventually got over it.


Devoted

August 2018 Ontario

I'm less than 3 months away and I somewhat think about it. But it's usually when I'm stressed. Then I love him so much and want to spend our lives together. Having a wedding vs eloping because I want to share this special occasion with loved ones.

I've never second guessed marrying him, ever! But I always think about if we'd be better off just eloping instead of having a wedding. But then I think about all the memories that will come along with the actual wedding and then I remember that this is what I actually want. It only ever comes up when something expensive in our life comes up and I think how having a wedding might be unnecessary costs.
Groups
WeddingWire Article Topics