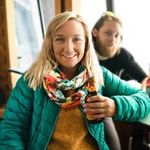 Ashley
Canmore, Alberta · From August 2018
Happily married 🎉
February 22, 2020

Wedding Photo album?
Hi Mr & Mrs, I am looking to create our wedding album online, that I can feature our story and i was wondering if you had any suggestions. Thank you, Ashley

Wedding Pictures
Hi Brides, How long is an acceptable or appropriate time for the photographer to give the bride and groom 1 picture of their big day? Like a sneak peak, we didn't include it in our contract as we...