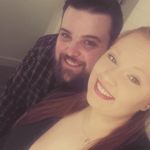 Samantha
Lindsay, Ontario · From May 2018
Happily married 🎉
October 2, 2022

Engagement party, yay or nay??
My fiancé and I have been engaged for 2 years( Feb, 28, 2018). I'm wondering, of this too long to have an engagement party now? My FMIL and Mom were apparently trying to plan one, when we first got...

Overwhelmed bride to be seeking help
Hi everyone! I'm feeling very overwhelmed about planning.. we have a very tight budget of $7,000 for everything and it's proving to be very very difficult, has anyone had luck in finding a...