Amanda
Calgary, Alberta · From August 2017
Happily married 🎉
May 18, 2019
Help! can't decide between two dresses!
Emily
, On August 16, 2017 at 01:13
I have found two dresses that I love but am having trouble deciding between the two. They have similar characteristics but one has a more simple elegant feel (Madison 1460) while the other has a...



6
I found my shoes!!!
Lisa
, On August 26, 2017 at 07:03
I went into DSW to buy myself some Navy shoes for my cousin wedding and came across these and they have 2 pairs left and one was in my size! I'm so in love with them! And the price was even better!!!...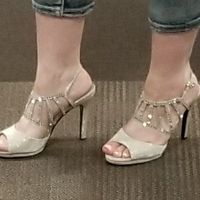 2