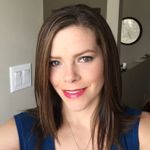 Lauren
Dartmouth, Nova Scotia · From February 2017
I'm a 30 something bride to be. This is not my first wedding but I am so thrilled to be marrying the man of my dreams.
Happily married 🎉
August 5, 2017

Music for the entrance of the bride
Emilie
, On March 3, 2017 at 09:15
Hey amazing brides! Let's start today's game with the most important song, the one you'll choose to walk down the aisle! What song will you choose? Does it have a special meaning for you? Continue...