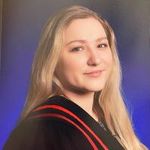 Paulina
Ancaster, Ontario · From December 2021
Happily married 🎉
July 2, 2022

Countdown!
Amanda
, On June 1, 2022 at 12:09
Hello Everyone! How many days until your wedding?! Even if you're just starting this journey of planning, tell us how far away are you until the big day!! My fiance and I are 67 days away!!! After...

Engagement Photos
Amanda
, On January 23, 2022 at 12:15
Have you and your fiance showed off the shots from your engagement photo shoot?! Have you sent one out as your Save The Date? Or are your engagement photos just for you and your fiance to enjoy?! I've...




5

Brides of 2022 - Show Us Your Ring!
Joey
, On February 4, 2021 at 11:40
Congratulations to all the couples getting married in 2022! We want to see that sparkler! Photo by Owl Eye Photography in Kananaskis