Haylea
'Calgary', Alberta · From August 2021
🕐 WEDDING COUNTDOWN...
August 6, 2022

Wedding Venue Suggestions
Haylea
, On August 22, 2021 at 16:44
Hey! My fiance and I are looking at getting married next summer and we have been trying to find a venue that has a bit of a treed path to get to the actual ceremony location. Can anyone recommend...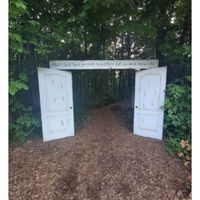 3