Kelly
Markham, Ontario · From September 2019
Happily married 🎉
June 1, 2021

I started a discussion
1044 days ago
1 pt
I participated in Kelly's discussion
1046 days ago
3 pt
I earned a badge!
1049 days ago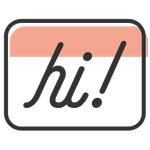 Break the Ice
We were hoping to hear what you had to say! You've broken the ice by sharing your thoughts in your very first discussion. We can't wait to see where the conversation goes.
I started a discussion
1049 days ago
1 pt
Guild Inn Estate Experience?
Hello! My Fiancee and I are planning our wedding for 2021 and went to visit the Guild Inn Estate recently to understand pricing, packages fees etc. If you have worked with them in the past please read below Our event manager that we spoke to,...