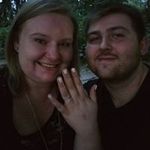 Jordan
Maple Ridge, British Columbia · From September 2017
I went to a wedding on
July 14, 2019


I earned a badge!
1678 days ago
Vogue
A picture IS worth a thousand words! You've earned this badge for sharing your first photo with the Community.

I earned a badge!
1678 days ago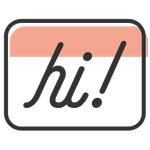 Break the Ice
We were hoping to hear what you had to say! You've broken the ice by sharing your thoughts in your very first discussion. We can't wait to see where the conversation goes.

I started a discussion
1678 days ago
1 pt
Matching Colours.. Help!
I have purchased my bridesmaids dresses from David's bridal in this beautiful chianti colour. Now its time to figure out with the men will wear.. but we have gone to a couple stores now and have had no luck matching it. We were thinking a nice darker...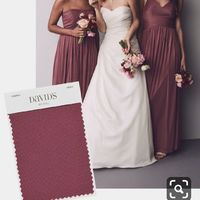 1

I earned a badge!
2086 days ago
Hot Streak
Hot streak! You can't get enough of the WeddingWire community, can you? Thanks for being a loyal community member and visiting us 5 days in a row.