May
Nelson, British Columbia · From March 2021
Happily married 🎉
July 2, 2022


I participated in May's discussion
369 days ago
3 pt

I started a discussion
370 days ago
1 pt
Honouring people who couldn't make it
Hi, I am wondering if anyone has some ideas as to how to honour people who have passed. I am not really a fan of the seat-saving thing, and we also have a total of more than 5 people that have passed. does anyone have any good ideas or leads? Thank...

I started a discussion
494 days ago
1 pt
Do i invite my supervisor to my wedding?
My thesis supervisor and I know each other quite well (more than a year), and will be spending more time when I start my master's in the fall. I am getting married in July 2022 in a different province. I am just wondering if this crosses a boundary...

I participated in May's discussion
513 days ago
3 pt

I earned a badge!
514 days ago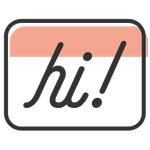 Break the Ice
We were hoping to hear what you had to say! You've broken the ice by sharing your thoughts in your very first discussion. We can't wait to see where the conversation goes.

I started a discussion
514 days ago
1 pt